Supply Chain Services
A new owner adds some extra toughness to a supplier of inventory data-collection devices.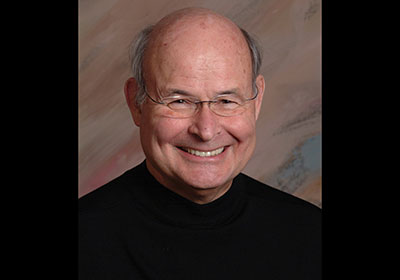 In 2010, at the age of 64, Chip Emery (above) bought a company in need of some entrepreneurial drive.
Emery had just wrapped up 10 years as CEO of Eden Prairie-based MTS Systems, a supplier of industrial test systems and position sensors, and saw an intriguing opportunity in Oakdale-based Supply Chain Services (SCS). The eight-year-old firm—which sold bar-code scanners and "rugged- ized" handheld computers for warehouse inventory data collection—was profitable and in good shape, but revenues had been essentially flat.
"The market data said it was a billion-dollar marketplace, and we were at $9 million, so there was a lot of room to grow," Emery says. "Our sweet spot is customers that generate roughly $50 million to $3 billion in revenue."
SCS is projected to earn over $30 million this year. An improved economy is no doubt part of the company's growth. But after listening to its 14 employees and sifting through years of customer data, Emery pursued strategies that revitalized SCS.
For instance, when Emery took over, "we sold printers but no media, which is label material," he says. "The question was, why do you sell razors and not razor blades?" SCS now sells a mechanical fixture that prints a label and applies it to a box, can or package on an assembly line. This new capability now accounts for 6 percent of SCS' business.
Emery's next move was perhaps even more crucial—and it was one that he initially opposed. "The COO I inherited made a very strong case why we should be hiring IT engineers," he recalls. "I pushed back on that because I thought it was an unnecessary expense. He convinced me otherwise, and thank God he did." Adding engineers who can analyze business processes and help customers design solutions for their data collection challenges became a core differentiator.
In recent years, SCS had to deal with the possibility that its devices could be displaced by tablets (see "Apples and Oranges," below). But Emery says that "consumer-grade devices don't do well in environments like shipping docks and cold storage and freezer companies. The products we sell—which are supplied by Zebra Technologies and Honeywell—are more expensive than consumer devices and essentially do the same thing. But they're targeted at the enterprise."
An iPad would last about three minutes in Larry Fauver's world. "We have a brutal, sub-zero environment in our warehouse," says Fauver, IT manager at RLS Logistics, a New Jersey-based provider of temperature-controlled logistics services to the frozen- and refrigerated-food industry. "[SCS] showed us Honeywell units with built-in heaters and a rugged forklift-mounted device." Fauver describes Supply Chain Services as "a partner. If I need something, I shoot them an email and in the next day or two, it's on my doorstep. They're a good, customer-service-driven company."
Emery is delighted with what he and SCS have been able to deliver to each other. "I spent a couple years looking for Supply Chain," he says. "I found it and bought it, and it's been a great, fun ride."
Apples and Oranges
Until about a year ago, a shadow loomed over Supply Chain Services, and indeed the entire "enterprise mobile computing" industry—a shadow in the shape of a giant apple. "Because of the onslaught of lightweight consumer-grade devices with icons and touch screens like the iPad, one of my biggest concerns was how long a run would we have with the products we had," CEO Chip Emery says. "The ruggedized device we sell for a grocery store to count Wheaties boxes is big, ugly and looks like a brick on a stick." The threat has largely dissipated. Still, it's had an effect on product design. Supply Chain Services still sells bricks on sticks, but many of its products are smaller, lighter and sport touch screens. For environments that don't require super-strong capability, the devices are built a little less rugged than its traditional core products.