Good Hair Days Ahead for Regis?
Regis Corp. was searching for relevance when the pandemic nearly did it in. A new leader believes he can groom the nation's largest salon company into a lucrative franchiser.
On a cloudless August day, the corporate team at Regis Corp. congregated on the lawn outside its new headquarters just off Interstate 394 to celebrate the hair salon company's 100th anniversary. The gathering, within sight of downtown Minneapolis, was a casual affair—barbecue beef and ice cream under a tent, guests in jeans. They laughed and cheered as artistic directors from salons around the country modeled hairstyles through the decades: pixie, bob, even a faux-hawk. 
The folksy festivities felt more like a family reunion than the centennial celebration of a public company that owns some of the most recognizable salon brands in the world, including Supercuts and Cost Cutters. The mood was upbeat, and so was the messaging. The company's new CEO—its third in three years—stepped up to a microphone in slim-fit pants and sneakers, his dark hair slicked back on top and shaved close on the sides. Matthew Doctor, 36, could easily have been mistaken for a young stylist. He kept his comments brief and peppy. He marveled at the 100-year milestone. He applauded the team's loyalty and tenure. He expressed excitement for the future.
He didn't mention how this past summer started for Regis Corp.: with a warning from the New York Stock Exchange that the company was in danger of being delisted due to its sinking market capitalization, which bottomed out in mid-June at 59 cents per share. Compare that to the stock's 2004 peak of $43; once among Minnesota's top 25 revenue generating public companies, Regis hadn't had a positive quarter since 2018. Analysts stopped paying attention.
Doctor thinks he can lead Regis back to good hair days.
The perfect storm
Ask any Regis executive or board member what went wrong, and the immediate answer is Covid-19. There's no drive-through lane for haircuts. Regis was in the midst of transitioning its 5,576 salons from corporate to franchise ownership when the pandemic struck.
"We had new franchise owners who'd never seen what 'good' looks like, and then all of our salons had to close. No revenue, no customers," says CFO Kersten Zupfer. "It was the perfect storm."
But the business was slipping well before the pandemic.  
For decades, Regis grew through acquisitions—many acquisitions. In 1996, when the company's best-known leader, Paul Finkelstein, was promoted to CEO, Regis owned around 1,000 salons, mostly under the Regis and MasterCuts brands. That same year Finkelstein led Regis into strip mall real estate with the acquisition of Supercuts, which had 1,170 locations. He bought Cost Cutters in 1999, along with several other salon chains that were fixtures at shopping malls and strip centers in the U.S. and Canada: We Care Hair, City Looks, First Choice Haircutters.
Regis became a Fortune 1000 company in 2002, its single largest growth year, with the addition of more than 2,000 salons, including the purchase of the more upscale Vidal Sassoon brand with both salons and training academies. At its peak, the Regis portfolio included 54 brands and more than 11,000 salons across North America, plus cosmetology schools, product lines, and ancillary businesses like Hair Club for Men and Women. Finkelstein exited—by some accounts was pushed out—in 2012.
Since then, the corner office has had a revolving door, with no CEO staying for more than five years. Regis Corp. stayed the course with its book of brands at a time when consumers were visiting malls less and trending toward locally owned salons that offered more personalized experiences. 
Meanwhile, another Minnesota-based salon company was steadily chipping away at Regis' market position. Bloomington-based Great Clips stood in stark contrast to Regis. Privately held since its 1982 formation, the company pursued franchising from the get-go and stuck with just one brand name, which it marketed prolifically. An early adopter of technology that could improve the guest experience, Great Clips introduced online check-in back in 2011. Now it is the single largest salon brand in the U.S., with more than 4,000 locations and a reported $1 billion in revenue in 2021.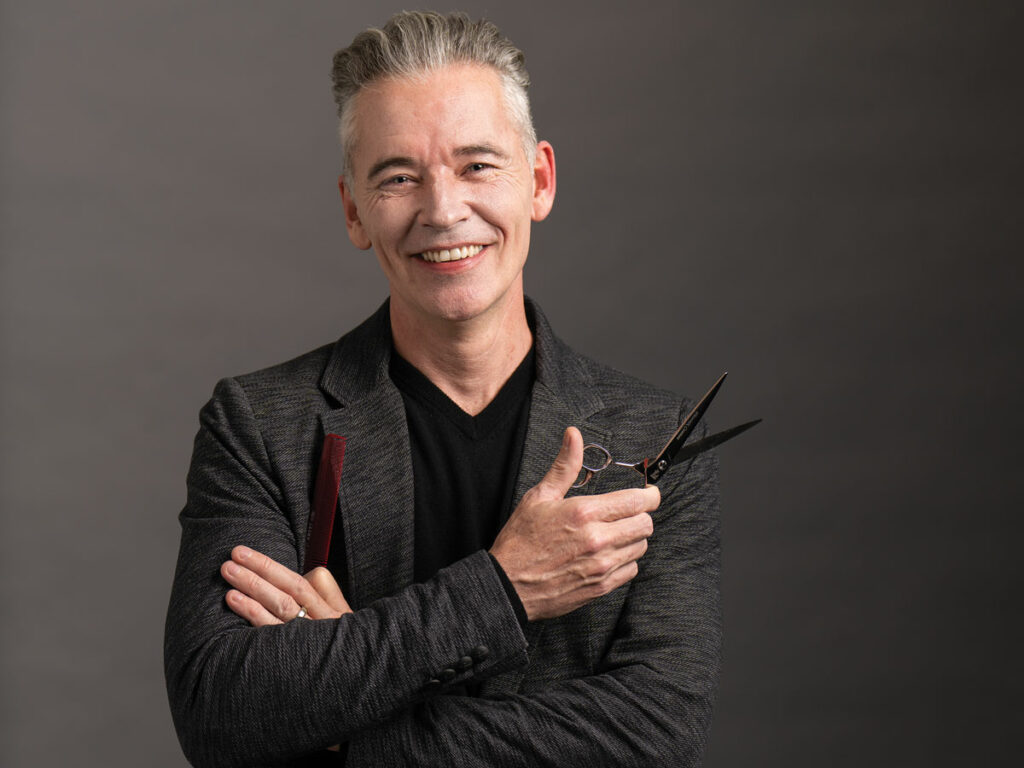 "This industry changes on a seasonal basis. Having the ability to change and react is key to our ongoing success. That's why we're still around after 100 years."

—Jamie Suarez, senior vice president of merchandising and education
By 2018, Regis Corp., with annual revenue slipping well below the glory days north of $2 billion, began looking for ways to trim the fat and shift to franchising, a model with far less overhead and more consistent earnings. But frequent leadership changes made progress difficult. 
"We had a number of leadership groups that came in, and it wasn't long-term. There were conflicting priorities, shifting goals. When I look back, it was a bit chaotic," says Michelle Wohlers, director of education for Supercuts, the largest Regis brand.
Yet the team itself proved resilient, rich with longtime employees, from salons up to management. Wohlers started in accounts payable in 1994 before moving into training roles.
"I wish [outsiders] could see what I see," Wohlers says. "We have stylists who've been with the company 48 years. It's a group of great people with strong culture. We're a big company that feels small."
Jamie Suarez, senior vice president of merchandising and education, has been with Regis for 25 years. "I've held every position from salon manager to regional director to education roles. I've grown with the company," he says. "This industry changes on a seasonal basis. Having the ability to change and react is key to our ongoing success. That's why we're still around after 100 years."
The Doctor is in
In October 2020, Regis Corp. thought it had finally found the leader to complete the transformation to an all-franchise model. Felipe Athayde had held executive roles in several large franchise food chains, including Burger King and Tim Horton's. After a year as CEO of Regis Corp., he posted on LinkedIn that he looked forward to growing Regis "in 2022 and beyond." But in December 2021, he abruptly resigned, catching even the board by surprise.
Athayde's brief stint at Regis may best be remembered for a consultant he brought on to help work with new franchises—his former Burger King and Tim Horton's colleague, Matthew Doctor.
A New Jersey native who can't remember a time when he didn't want to work in business, Doctor started his finance career with JP Morgan, landing a job in 2009 as the industry was beginning to pick up the pieces from the financial crisis. By 2014, the long hours and pressure were taking a toll, and Doctor decided he wanted to shift to startups. "I was humbled quickly. I thought as an investment banker, I could go anywhere." A former JP Morgan colleague called from his new post at Burger King and made the case that working there was "like joining a de-risked startup," Doctor says. "It had been bought out by private equity, had a young management team, and they were acting like a lean startup." 
Doctor moved to Miami to work for BK as a manager of development, which meant a focus on franchisee performance and new store growth. Two weeks in, the company sent him to Asia to work on a deal, then to France. Burger King bought the Toronto-based Tim Horton's coffee and doughnut chain the same year Doctor joined the company, and soon, he was called to Canada to work on the brand. Before long, he started thinking about jumping to the other side of the counter and became a franchisee. With locations throughout Michigan and Ohio, he and his partners were Tim Horton's largest franchise operators.
"I loved being a franchise owner, being able to influence at the ground level, connect with employees over things that are really affecting people's lives," Doctor recalls. "That is the real stuff you don't see on the corporate side." 
An opportunity to sell popped up in 2020,  so Doctor was out of the business and available when his friend Felipe Athayde asked him to come to Minneapolis and help Regis work with new franchisees. "That's perfect," Doctor thought. "I can do that while I look for other deals. Being back in corporate was never on my mind." 
He made an immediate impression. "He was instrumental in every board meeting," says Regis Corp. chairman David Grissen, former group president of Marriott International. "The board had been wildly impressed with Matt. He had a great background, great strategy, and enthusiasm."
"We're trying to build a broader sense of community. Underpinning everything is relationship-building with our franchisees."

—Matthew Doctor, president and CEO
The board appointed Doctor interim CEO in December 2021 and made it official in May 2022, naming him president and CEO.
"He's the right guy to do it," Grissen says. 
A new look
As the CEO of a publicly traded salon company, Doctor needed a new hairstyle, which head of creative Suarez told him with the assuredness of a veteran stylist and tenured Regis executive. "His hair was too blended," Suarez says. "I said, 'We've got to fix this.' We made it more like mine." Trim on the sides; longer on top.
The team feels comfortable joking around with Doctor, an approachable leader who spends more time in the hallways than behind his spartan desk. His first move as CEO was a national tour of salons to meet franchisees. In January, the entire leadership team attended Doctor's wedding in Miami.
"Matt brings very well-rounded perspective," CFO Zupfer says. "He knows what it's like to be a franchisee, he understands being a franchisor. He feels like a real partner." 
The transition to franchise operation is virtually complete. Fewer than 100 corporate salons remain, which Zupfer says are "not fit for franchising" and will close at the end of their leases. Certain underperforming brands were shut down. The company negotiated a critical refinance of a credit agreement just as its debt was about to come due in 2022. Regis got out of the product distribution business and sold salon technology platform Opensalon Pro to Zenoti, a move that could ultimately net the cash-strapped Regis up to $39 million, according to company disclosures.
 The new mantra at Regis Corp.: simplify.
"I always try to keep things really simple," Doctor says. "There's only so much we can control." 
In November, Regis reported a $2.5 million operating profit—its first positive quarter since 2018. But it's too early to declare a turnaround, says Paul Vaaler, a professor at the University of Minnesota law school and Carlson School of Management, who keeps tabs on the company and even had his students write a case study on Regis last spring.
"One quarter does not make a trend," Vaaler says, especially in light of a major transaction like the Opensalon sale. The favorable bump in profits last quarter could be due to that one-time transaction, Vaaler says. It remains to be seen if Regis can grow profitability on franchise fees, which will be its main source of revenue going forward. 
"The good news is that Regis has time," Vaaler says. About two years, to be exact, since refinancing its debt reset the collection clock to 2025. "If not for the new credit, the [bankruptcy] filing could very well have been now." 
Doctor is eager to look forward—focusing on marketing, tech, and training to meet shifting consumer demands. The pandemic made people more comfortable doing their hair at home. The latest Salon & Spa Services Retailing survey by Mintel indicates that consumers are visiting less frequently and paying for fewer services. 
Regis salons are currently down 20% to 25% from pre-pandemic traffic. Doctor says it can be difficult to decipher whether that's a function of lower demand or less availability, since recruiting stylists continues to be a problem. "You can drive traffic to the salon, but if you don't have stylists to serve, it doesn't help." 
Thus, expanded training opportunities and new incentive events are aimed at keeping stylists engaged. "We're trying to build a broader sense of community. Underpinning everything is relationship-building with our franchisees." 
Several factors are working against a Regis turnaround, says Gordon Miller, a salon industry veteran and founder of Chicago-based Social Beauty Makers consultancy. The labor shortage is especially challenging for Regis, he says, since its wages tend to be at the low end of the industry spectrum. 
"The question is how much run room is there for Regis to come back from their fall. Great Clips, Sports Clips, and others have absorbed much of what Regis has lost and created significant national brand awareness and client loyalty along the way. It's difficult to say how much room there will be to build demand, given Regis has been out of sight to many for close to a decade."
Doctor persists. "What our employees have been through—the ups and downs, staff reductions, the franchisees—it's a lot. Now it's on us to execute."
---
Regis Corp. Snapshot
Founded: 1922 by Paul and Florence Kunin 
Headquarters: Minneapolis 
Employees: 250 (at HQ)
Total Salons: 5,576
Brands: 19 total including Supercuts, Cost Cutters, SmartStyle (at Walmart), Roosters
Revenue (FY ending June '22): $276 million
Loss (FY): $85.9 million