2021 Entrepreneur of the Year Finalists
Angie Conley
CEO Abilitech Medical
Founded: 2016
Headquarters: Eden Prairie
Mission: Provide assistive technology to restore independence to people compromised by neuromuscular weakness or injury in their arms.
Major impact: The company's first device, the Abilitech Assist, is a semi-robotic upper arm orthotic that leverages the user's residual strength to perform activities such as eating, drinking, self-care, and using a computer. This product was FDA listed in December 2020 and is commercially available to patients. The company's target is selling 65 of the Assist units this year. The business is building a suite of orthotic devices to support and assist the arms in performing functional tasks. Two products on the horizon are a hand device and a stroke rehabilitation device.
---
Carlene Wilson
President and CEO Atmosphere Commercial Interiors
Founded: 1953
Headquarters: Minneapolis
Mission: This office furniture business delivers functional furnishing solutions and tailored design services for corporate, health care, education, and hospitality facilities.
Major impact: Through multiple acquisitions, Wilson is credited with transforming Atmosphere from a Target-influenced dealership with a retail strategy into a customer-centric business-to-business organization. In 2021, she was named board chair of holding company Omni Workspace. She introduced performance plans for employees and emphasizes coaching and mentorship. The company pays profit sharing to all employees.
---
Cheri Beranek
President and CEO Clearfield Inc.
Founded: 2008
Headquarters: Minneapolis
Mission: Deliver cost-effective fiber-fed deployments to hundreds of broadband service providers across North America.
Major impact: Beranek turned Clearfield into a profitable business that now is a leading provider of optical fiber management and connectivity platforms. Today, Clearfield has more than 500 employees and more than 800 customers. Beranek stresses the importance of truly listening to a customer's needs so that Clearfield can configure its products to meet those needs. Clearfield is known for innovation in technology. The Clearfield Cassette enables a single architecture to be used across an entire broadband network.
---
Igor Epshteyn
President and CEO Coherent Solutions
Founded: 1995
Headquarters: Minneapolis
Mission: Develop software and offer technology consulting, web and mobile app development, and data services. 
Major impact: Epshteyn created Coherent Solutions to build quality custom software that solved real business problems in better ways than previously had been available in the marketplace. Since 2015, the company's workforce has grown from 560 to more than 1,500 employees. Coherent Solutions operates development centers in Belarus, Bulgaria, Lithuania, Romania, and Ukraine. By the end of 2021, Epshteyn wants to open facilities in two more countries. He's built a culture in which employees serve as helpful advisors to their clients, not order takers. The company's management structure is relatively flat.
---
Andrew Leone
CEO and Co-Founder Dispatchit Inc.
Founded: 2016
Headquarters: Bloomington
Mission: Operate a business-to-business marketplace for last-mile industrial delivery, connecting a network of independent contractor drivers to thousands of businesses. 
Major impact: The company was founded to solve critical problems with delivery management in wholesale industrial supplies. Dispatch Connect, a business-to-business software-as-a-service solution, offers holistic fleet and delivery management for all customers' industrial delivery needs. Businesses can go directly to individual drivers for deliveries, which can increase satisfaction for all stakeholders. During the pandemic, Leone paid extra attention to the mental health of his employees and to racial equity and justice concerns.
---
Mynul Khan
Founder and CEO Field Nation
Founded: 2008
Headquarters: Minneapolis
Mission: Provide an online platform for companies and independent contractors to connect and perform on-site service work.
Major impact: On Field Nation's platform, businesses post open jobs, scout for workers, and organize service crews. Skilled technology professionals can look for work that enhances their reputations and fits their schedules. In the U. S. and Canada, more than 100,000 technicians have used the site, and more than 1 million work orders are completed annually. Field Nation has many years' worth of client and technician data. A matching algorithm uses the data to find the best technician based on past performance, a client's job requirements, and other factors.
---
Marek Ciolko
CEO and Co-Founder
Abir Sen
Executive Chairman and Co-Founder Gravie
Founded: 2013
Headquarters: Minneapolis
Mission: Improve the way people purchase and access health care by offering benefits that people can use through enhanced employer-sponsored solutions.
Major impact: The duo started out with a health benefits marketplace in which there was a budgeted amount per employee. Then they developed proprietary insurance that allowed employers of all sizes to benefit from plan savings that resulted from healthy patient outcomes. More recently, they introduced Comfort, which offers 100 percent coverage—without patient copays or deductibles—on common health care services. Gravie serves about 1,500 employers and more than 100,000 consumers.
---
Ken Dalley
Chairman, Chief Warrior, Founder Guardian RFID
Founded: 2001
Headquarters: Maple Grove
Mission: To build and deploy world-class technology that supports the care, custody, and control missions of U.S. corrections officers.
Major impact: The company aims to protect every corrections officer by tracking every inmate. The company's platform supports more than 75,000 correctional officers in most U.S. states. Guardian RFID wants to digitally transform jails, prisons, and juvenile detention centers. Its technology tracks more than 10 percent of U.S. inmates. The company is building artificial intelligence systems with predictive and prescriptive insights. AI is expected to provide officers with constant surveillance capabilities.
---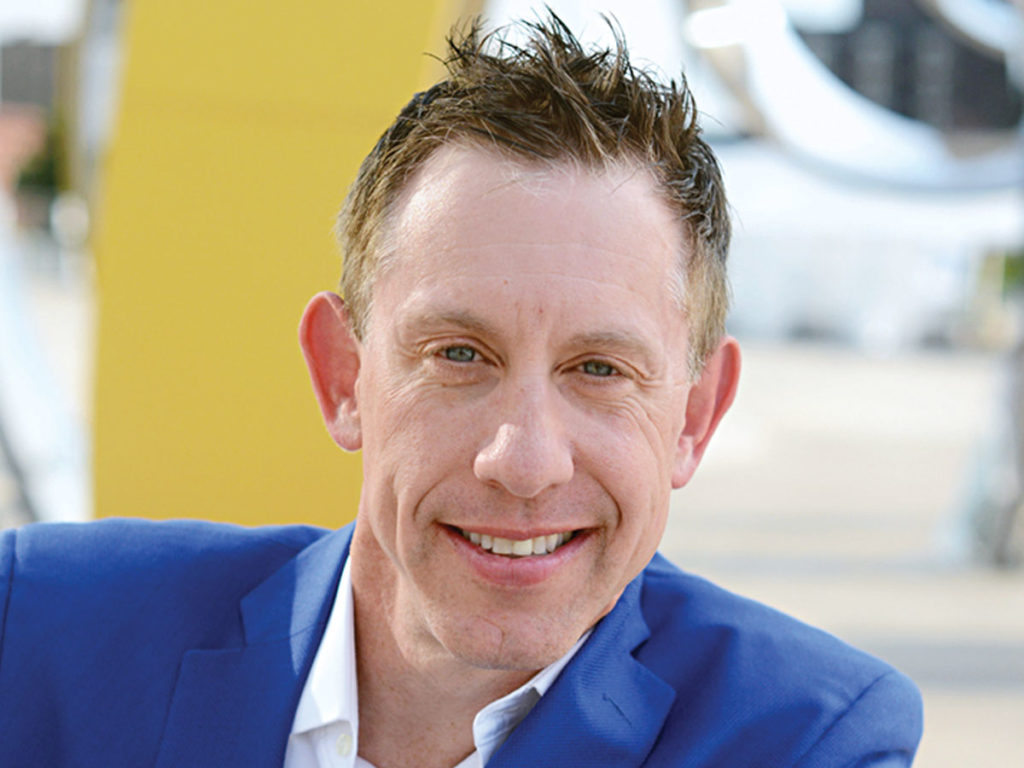 Joel Theisen
CEO and Founder Lifesprk
Founded: 2004
Headquarters: St. Louis Park
Mission: To provide whole person senior care that improves quality of life and reduces cost of care.
Major impact: Instead of simply treating diseases, Theisen is focused on creating a holistic health care system that serves seniors for the long term. After early work with home health care, Lifesprk has added hospice, primary care, and senior living services. It also has leveraged technology to deliver better care to seniors. In recent years, Lifesprk has been building a state-of-the art Electronic Life Record (ELR) system. Lifesprk wants the system to host all medical and social information but also allow for predictive analytics and artificial intelligence to provide for the highest degree of care.
---
Aaron Shilts
President and CEO NetSPI
Founded: 2001
Headquarters: Minneapolis
Mission: To provide enterprise security testing and vulnerability management through manual and automated penetration testing services for application, network, and cloud attack surfaces. 
Major impact: After Covid-19 forced office workers to suddenly work from home, business concerns over cybersecurity threats intensified. NetSPI says the pandemic has increased demand for its services. During fiscal year 2020, NetSPI experienced 35 percent organic growth and started working with more than 150 new clients. It now employs more than 200 people. NetSPI delivers penetration testing as a service through its Resolve platform. Its customers include nine of the 10 top banks in the United States. In June 2020, Shilts co-founded a grassroots organization, Change Starts With Me, which focuses on rebuilding communities.
---
Cliff Kaehler
CEO Novel Energy Solutions
Founded: 2012
Headquarters: St. Paul
Mission: To expand the use of renewable energy by designing, building, and operating community solar gardens on leased farmland and other locations.
Major impact:  Kaehler removed a big barrier to entering the clean energy marketplace. He offered a financing solution for 100 percent of the upfront project cost. Novel's approach is designed to create immediate savings for the customer, and the customer will retain ownership of the system. On-site projects consist of installing solar panels at commercial locations and providing maintenance for their continued operation. For rural projects, Novel leases about 10 acres of land and builds solar operations on the leased land. Kaehler leads the company to benefit multiple stakeholders.
---
Jay Ward
CEO Quadion LLC/Minnesota Rubber and Plastics
Founded: 1945
Headquarters: Plymouth
Mission: To produce made-to-order rubber and plastic component parts that are formulated by company engineers and technical experts.
Major impact: Ward became CEO in 2017 when the company was owned by Norwest Equity Partners. A former U.S. Navy officer and Donaldson executive, Ward initially focused on changing the company's culture. His goals: engender trust, listen, learn, and communicate. He increased the use of data and metrics to better identify revenue generating opportunities. With operations in the U.S., Mexico, France, and China, the business serves diverse end markets that include the medical, food and beverage, water, and transportation sectors.
---
Lee Wallace
CEO Peace Coffee
Founded: 1996
Headquarters: Minneapolis
Mission: To provide super premium coffee while operating as a socially conscious Certified B Corporation.
Major impact: During its 25 years in business, Peace Coffee has purchased more than 10 million pounds of green coffee from small-scale farmer cooperatives in more than 12 countries. Last year, 98 percent of its coffee came from cooperatives that Peace Coffee has had ongoing relationships with for more than five years. For every pound it buys, three cents go toward coffee climate and carbon initiatives. Consumers who buy the expertly roasted, small-batch organic coffee know their dollars support good causes. Guatemala, Nicaragua, and Peru are among the countries where Peace Coffee's beans are grown.
---
Stacia Nelson
CEO and Founder Pivot Strategies
Founded: 2015
Headquarters: Minneapolis
Mission: To help corporations and other organizations undergo transformations through effective internal communications with employees.
Major impact: The agency has differentiated itself in the Twin Cities marketplace by emphasizing internal communications as a core competency. In particular, Pivot assists with developing communication strategies and messages that can be used internally when a large corporation's IT department rolls out new technology. By keeping overhead and turnover low, Pivot's senior staff who clients meet at the outset of a project aren't swapped out for junior team members when the project work ensues. In 2019, Pivot donated 23 percent of its profits to community efforts and gave 25 percent to employees.
---
Sirish Samba
President and CEO Sambatek Inc.
Founded: 2009
Headquarters: Minnetonka
Mission: To provide civil engineering expertise in surveying, planning, and environmental regulation to public and private sector clients.
Major impact: Sambatek is the outgrowth of a predecessor firm that was on the verge of bankruptcy and hurt badly by the Great Recession. Samba is credited with providing transformational leadership to restructure the company and put it on solid financial footing. Samba wants to boost his staff from 84 to 500 employees by 2030, and he aims for 20 percent annual revenue growth. In recent years, the firm has worked on metro light rail and Vikings stadium projects. Sambatek is self-funding expansions, and Samba wants to enter the market in Austin, Texas.
---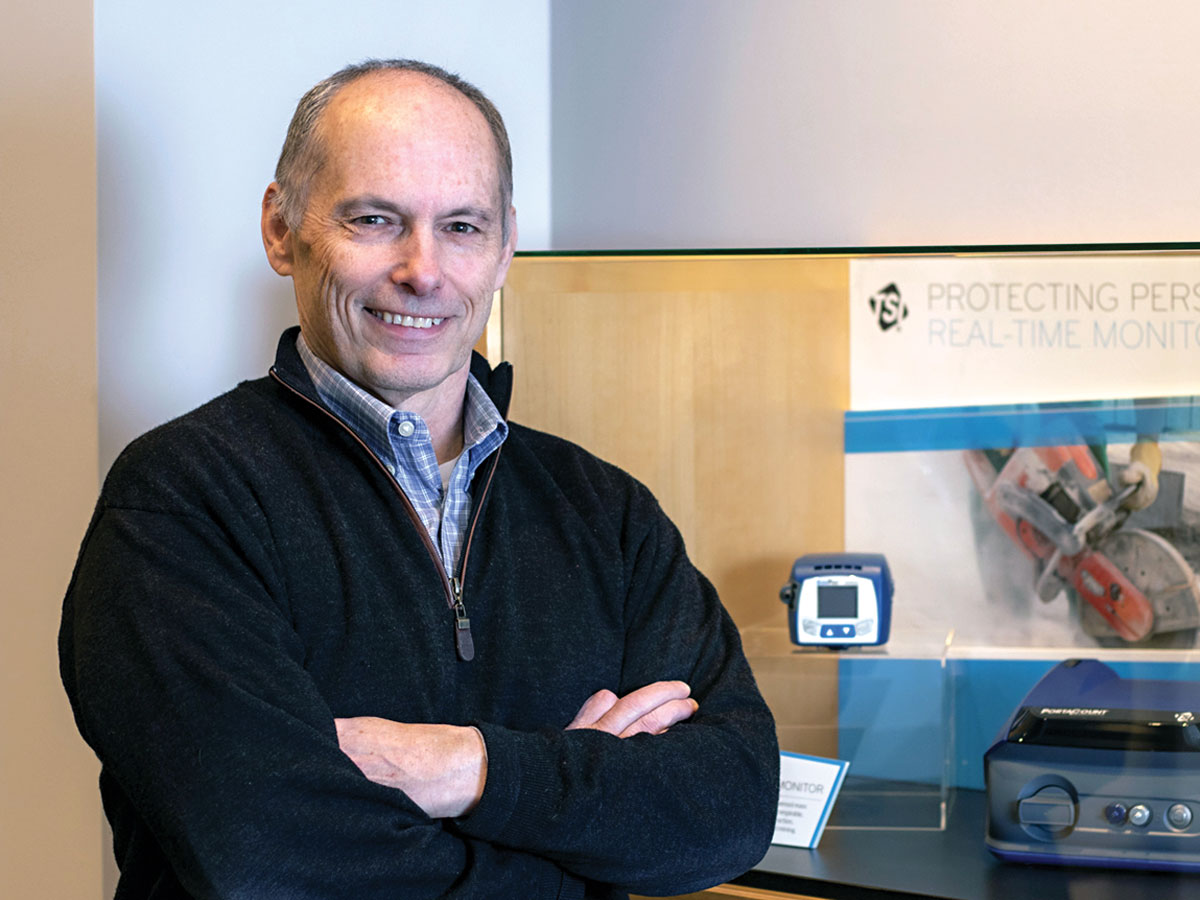 Thomas Kennedy
President TSI Inc.
Founded: 1961
Headquarters: Shoreview
Mission: To be an industry leader in the design and production of precision measurement instruments.
Major impact: Twin Cities businessman John Fauth acquired TSI in 2001 and asked Thomas Kennedy to transition the company from a research and academic-focused organization to an academic and commercial-driven company. With its headquarters in Minnesota and field offices throughout Europe and Asia, TSI is now a global company. Its measurement work deals with aerosol science, air flow, indoor air quality, fluid dynamics, and biohazard detection. During the pandemic, TSI has been a player in battling Covid-19 while enabling the safety of health care workers, manufacturers, and food service employees on the front lines.
---
Michael Jordan
CEO UNRL
Founded: 2013
Headquarters: St. Paul
Mission: To provide high-quality sportswear and accessories that are made from premium materials.
Major impact: The company sells products through three major channels: e-commerce, wholesale, and custom. After Covid-19 surfaced in March 2020, nearly all of UNRL's retail clients canceled their orders. Before the pandemic, about 80 percent of the company's revenue came from retail sales. Jordan chose to retain his staff and tripled his advertising budget. The company quickly shifted to a direct-to-consumer, e-commerce strategy. UNRL's e-commerce sales soared, and the company also secured licensing deals with Barstool Sports and the Minnesota Vikings. UNRL clothing is known for a tailored fit and comfortable and functional fabrics.
---
Chad Hetherington
CEO and Co-Founder The Stable
Founded: 2015
Headquarters: Minneapolis
Mission: Serves as a multidiscipline agency to connect consumer product brands to their audiences across all consumer touchpoints.
Major impact: Hetherington and his colleagues at The Stable created an integrated commerce agency that brought together brick-and-mortar, e-commerce, and direct-to-consumer services under one roof. As the company grew, it opened a Seattle office to support brands on Amazon. Early in the pandemic in 2020, The Stable announced that Growth Catalyst Partners was making an investment in the company to increase its capacity and support growth. The Stable has completed three acquisitions and diversified its revenue mix. It now employs more than 200 people, and it has a proprietary commerce platform called Hyphen.
---
EY's Non-Minnesota Winners
Eddie Sullivan
CEO, President and Co-Founder SAB Biotherapeutics
Founded: 2014
Headquarters: Sioux Falls, S.D.
Mission: To serve as a clinical-stage biopharmaceutical company.
Major impact: The company is advancing a new class of immunotherapies leveraging fully human polyclonal antibodies. Using some of the most complex genetic engineering and antibody science in the world, SAB has developed a platform that can rapidly produce natural, specifically targeted, high-potency human polyclonal immunotherapies at commercial scale. In addition to its Covid-19 work, the company's pipeline includes programs in type 1 diabetes, organ transplant, influenza, and a human immune globulin to treat autoimmune diseases.
Two Men from St. Louis, MO., also received EY awards. Scott Leiendecker is managing director of KNOWiNK, which creates customized solutions for election authorities in states and local government units. Nathan McKean is CEO of BMC Enterprises, which is a mining operator and manufacturer of construction materials.