Does Unemployment Drive New Business?
Bad economies may not be good times for entrepreneurship, but necessity is the mother of invention.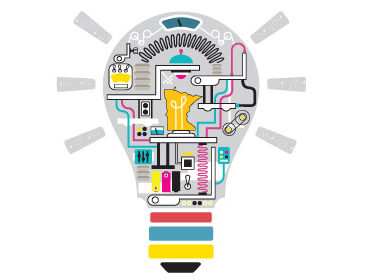 It might seem surprising that a year with a global pandemic would become the one with most new business filings (data includes all categories of business filings, from reservations of business name to formed corporations) in Minnesota history, but it's a trend common to every major recession, says Neal Young, economic analysis director at the Minnesota Department of Employment and Economic Development (DEED). As unemployment rates rise during recessions, so too does the number of new business filings.
"When you have a job and you've got benefits and that sort of thing, it's really hard to walk away and take the risk of starting a business," Young says. "But when you're laid off, whether it's temporary or permanent, the opportunity cost of starting a business is vastly reduced."  
This story appears in the April/May 2021 issue with the title "Unemployment and New Business Starts."