Three Local Startups Bring Health Home
EmpowerU, Lilac 11, and Neiibor Crate help you experience wellness without leaving the house.
The Covid-19 pandemic got entrepreneurs thinking about ways to help people improve their physical and mental health without having to leave the house. Meet three such Minnesota startups working to bring health home:
EmpowerU
Between March and October 2020, the Centers for Disease Control reported a 31 percent increase over 2019 in emergency room visits of children ages 12 to 17 for mental health concerns.
"Depression, anxiety, avoidance, ADHD—these have all been exacerbated in the pandemic by remote learning, loss of milestones, isolation, and loneliness. Combine all that with the stress of what's going on in our country and … it doesn't take much to trigger students to the point where they feel like they can't cope," says Katie Dorn, a school counselor and therapist and CEO of EmpowerU, an online social-emotional support platform founded in 2017 and well-positioned to take off this year.
The Excelsior-based online platform offers students mental health skill-building lessons paired with one-on-one support from licensed therapists. As of mid-March, EmpowerU had more than 55 middle school, high school, and college system partners in Minnesota and Wisconsin, including Hopkins and Eagan public schools.
"A lot of people ask, 'How can five minutes of texting and email support be transformative?' " Dorn says. "But it breaks down what would typically be several 55-minute therapy sessions into five minutes a day. It's more digestible. We're meeting students where they're at in the language they want to speak."
Minnesota Virtual Schools, which offers full- and part-time enrollment for public school students in every Minnesota county, became one of EmpowerU's first pilot schools in 2018 after trying to better serve the mental health needs of their virtual student population. Director Bill Glenz said they found the program to be the perfect fit for their students' needs, and the school now partners with EmpowerU to provide licensed teachers to teach the courses, allowing students to receive academic credit.
In the coming year, Dorn and co-founder Abby Master plan to keep growing their user base and expand their product geographically and to include elementary school and parental versions. empoweru.education
Lilac 11
What is the product equivalent of deep, cleansing breaths? 
As a product development and branding expert, Amy Arias analyzes trends and identifies holes in the market. She's a partner in June Co., the Minneapolis-based parent company of Mosquito, which designs corporate branded merchandise, and West Emory, which develops private-label products for brands like Target, Crate & Barrel, Paper Source, and Ulta. 
After years of making products for other brands, Arias and her team decided to create a line of their own to sell direct to consumers: Lilac 11, a collection of beauty items—essential oils, toner, lip balm, and a facial roller—with a twist. Rather than focusing on skincare results, Lilac 11 advocates for practicing a moment of calm.
"I wanted to create an emotional connection through products," Arias says. She labored over every detail of the brand, like the bright, modern packaging. "This is not meant to be spa-like," Arias says. "We want to convey the idea of taking 30 seconds to breathe and be present." 
The earliest iteration of Lilac 11 was a travel kit for airplane travelers to provide a moment of calm before landing. But when the pandemic prompted a move away from air travel, Lilac 11 renewed its focus on the fundamental intention: creating a healthy mind, body, and spirit, wherever you are. To Arias, that objective feels more timely than ever. lilac11.com
Neiibor Crate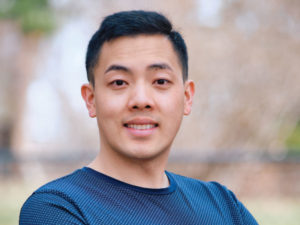 Eating local and healthy usually requires an extra layer of effort— shopping at food co-ops and buying direct from the brands. Neiibor Crate is working to make both more convenient. The Minneapolis-based startup allows customers to buy packaged foods and beverages from small, local brands in one spot online, with the products delivered to their doors as soon as the next day. Neiibor Crate stocks up-and-coming indie brands such as Deane's Kombucha, Blackeye Roasting Co., Ommie Snacks, Red Table Meat Co., and Hoyo Sambusa. There's no markup for the service; customers pay a small delivery fee.
"The current food supply chain doesn't make it easy for food makers. They're stuck in this wholesale/retail model," founder and CEO Kong Yang says. "They aren't able to earn the true value of their product." Usually, manufacturers produce large quantities of a product and wholesale them at a low but profitable price to distributors, who then deliver the product to the end users. Often, there are several middlemen along the way before it reaches the retailers, who then mark up the price for their own profitability. The maker gets only a fraction of what their products are actually worth.
With Neiibor Crate, Yang says, food makers earn the true value of their products by eliminating many of the middlemen. While Neiibor Crate earns a commission from the makers, it also lowers makers' production costs by providing product warehousing and logistics at a lower cost.
Neiibor Crate was launched in 2019, but the pandemic was the real test of the company's viability. "Research shows that the pandemic moved consumers to more online shopping for groceries, and more food makers adopted e-commerce tools to sell their goods," Yang says.
This year, Yang plans to focus on raising capital, fundraising locally to build community support.
"When we allow food makers to earn the true value of their products," Yang says, "we also see lower prices for healthy, local foods." neiiborcrate.com
This story appears in the April/May 2021 issue with the title "Wellness Within Your Walls."