Think About Equity Before Your Launch
Startups can have the upper hand when it comes to diversity and inclusion.
While established businesses work to improve diversity and inclusion (D&I) efforts, startups have a unique opportunity to start off on the right foot.
Don't wait to work on D&I issues later, when bad habits might already be part of company culture, says Caroline Karanja, CEO of Hack the Gap and 26 Letters, two Twin Cities companies working to cultivate equity in business.
"It really makes a difference if you have these elements figured out before you begin hiring or seeking outside funding," says Leslie Vaillancourt, founder and CEO of St. Paul online fundraising platform CheqrPay. "Looking at potential hires or partners through the lens of the culture you want to create can make all the difference for future success."
Check out these seven priorities recommended by local workplace experts and a few of the startups that are raising the bar on equity, diversity, and inclusion.
---
1.
Set tangible goals.
"Goals allow you to measure your success (or lack thereof)," says Danielle Steer, managing director of Lunar Startups, a St. Paul accelerator for women, BIPOC, and LGBTQ+ entrepreneurs. "Without setting goals, you run the risk of backsliding into performative allyship."
---
2.
Inclusion is the bridge to innovation.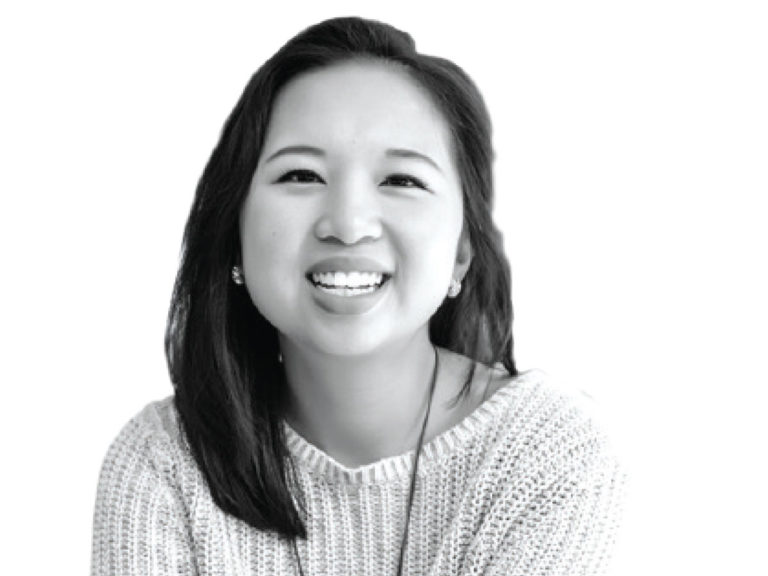 "I'd encourage every entrepreneur to build a team that reflects the world we live in," Karanja says. "Part of this means breaking down power dynamics and re-examining every notion of what a workplace should be like."
Coconut Whisk |  Maker of vegan and gluten-free baking mixes
"We're making sure that we're building a group of advisors, team members, investors, and stakeholders who are diverse in experience and background," says co-founder Bella Lam.
"As a POC and immigrant founder, I know the importance of surrounding yourself with people who are different from you in order to gain the most perspective and inclusivity.
One of our other goals is to make our vegan, gluten-free, and allergen-friendly products accessible to those who might not ordinarily be able to afford high-quality products. We want to lower our cost and continue to donate our products where we can."
---
3.
Be honest and share your challenges.
"Be honest about your company's journey in where you are at," Karanja says. "Share the action plans you have in place and how they are going."
Feminist Book Club |  Subscription boxes featuring books on intersectional feminism
"Not only do I source our materials and hire services from woman-owned companies, I try to work with at least one BIPOC company each month," says founder Renee M. Powers. "We also give back five percent of our revenue to different organizations that serve marginalized communities.
And, when I interview authors for my podcast, I always ask if they can connect me with debut authors of color in their networks, and I almost always say yes to pitches from authors from a marginalized community."
---
4.
Prioritize top-of-the-line health care for your employees.
"If you are committed to ensuring something other than an all-white staff, you must recognize the compounding impacts of racism on your BIPOC workers. Invest in your staff's health and well-being," says Trina Olson and Alfonso Wenker, co-founders of workplace coaching company Team Dynamics. "Make sure your health care plan covers mental health services, addiction recovery, trauma support, regular preventative visits, hospitalization, and low-cost prescription drug coverage. Do not pick a plan with a high deductible—that will prevent many employees from accessing needed services."
Peach Mindfulness |  Meditation app
"We aim to accommodate life needs of our employees—like not holding late meetings because we have employees who are parents," says founder Quyen Balter. "I also have a policy to listen to every voice and opinion in the room, [because] when everyone contributes, we can create a powerful thing."
---
5. Equity drives business success.
"Your market is more diverse than you may think, & studies have shown that more inclusive companies yield better business results."
Caroline Karanja, CEO of Hack the Gap and 26 Letters
---
6.
Diversity is more than background or race. 
Your D&I initiatives shouldn't just focus on having employees from various backgrounds; it's important to gauge the experiences, perceptions, and opportunities available within your organization," Karanja says.
We Sparkle |  AI-powered software tools to assist entrepreneurs
"We encourage our team members to get out into the community and listen or interact with people who may come from a different cultural background or lived experience," says CEO Michelle Maryns. "I try to bring this same emphasis on inclusion into our organization by sharing articles, stories, or videos with our team and exposing them to entrepreneurs from vastly different backgrounds."
---
7.
Invest in your future employees.
Consider putting together fellowship programs or connecting with organizations that can help with your D&I goals," Karanja says. "Begin this work before you hire. Partnerships with others can set up your organization for successful recruitment strategies."
Fruitful Fertility |  Tech-enabled fertility support service
"I've personally made an effort to find business mentors who are women and BIPOC to avoid getting advice and forming my assumptions around 'success' purely from white men," says founder and CEO Elyse Ash.
This story appears in the Aug./Sept. 2020 issue with the title "Think Before Your Launch."