Peace Coffee Workers Seek Union Recognition
Workers at the coffee roaster say they're seeking "better wages, better working conditions, and a collective voice at work."
The push for organized labor continues. On Thursday, workers at Minneapolis-based Peace Coffee announced plans to unionize in hopes of "better wages, better working conditions, and a collective voice at work."
Employees at the eco-conscious coffee roaster hope to join the United Food and Commercial Workers Local 663 union. That's the same entity that helped organize workers at four Half Price Books locations in Minnesota back in January. The union says it represents more than 17,000 employees working in retail, food manufacturing, and meat processing.
In a news release, a Peace Coffee worker acknowledged that the company "does amazing things for the community."
"It's time for us as employees to be treated with the same care and respect," said Jade Hampton, a production roaster with Peace.
The union's release said that Peace Coffee ownership "did not immediately recognize the union," and that the National Labor Relations Board would set a date for a formal election. The board is a government agency that oversees labor negotiations across the country.
In a statement posted online Wednesday, Peace Coffee CEO Lee Wallace said that the company supports "each worker's rights and will respect whatever choice they make."
"This group of staff members is exploring the question of whether a union makes sense for them," Wallace wrote. "Others are just learning of this possibility and want to know what it might mean for them and their families."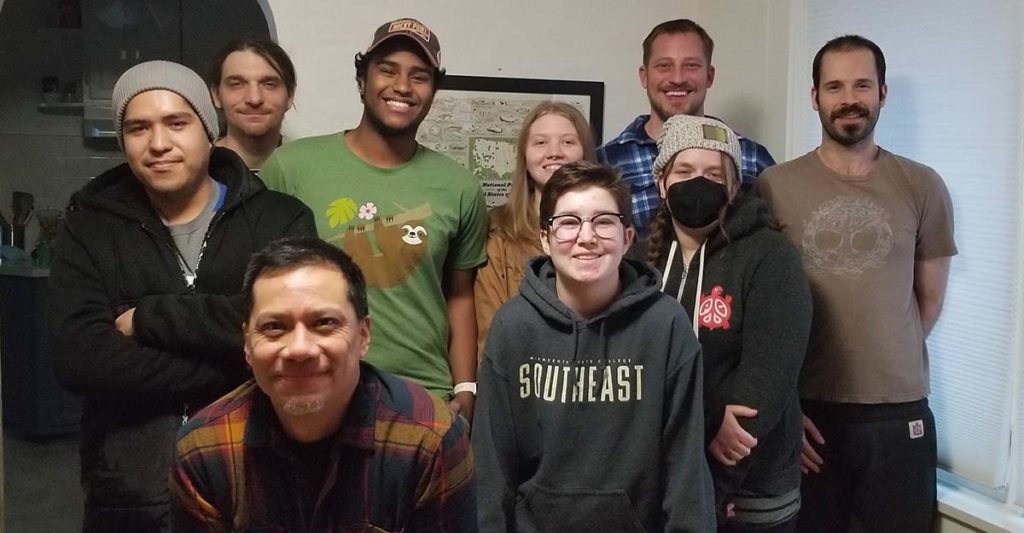 Until fall of 2020, Peace Coffee ran three coffee shops throughout Minneapolis. The company exited the coffee shop business around that time to focus on its wholesale efforts, which Wallace described as the company's "core business."
The company now supplies coffee beans to grocery stores throughout Minnesota, Wisconsin, and Illinois. In 2017, Peace Coffee became a certified "B Corp," joining the likes of Ben & Jerry's, Patagonia, and other socially- and environmentally-conscious companies. Private, for-profit companies earn the designation through a verification process with nonprofit organization B Labs. B Corps are different than public benefit corporations; the latter is a legal status that's included in a company's incorporation documents.
Though union membership has been on the decline over the last few decades, there's been a renewed push for organized labor within recent history. In February, workers at two Starbucks stores in Minnesota announced plans to unionize. A month later, employees at a third Minnesota Starbucks store said they plan to unionize.