General Mills to Buy Tyson Foods Pet Treat Business for $1.2B
Company's pet food sales is fastest-growing division.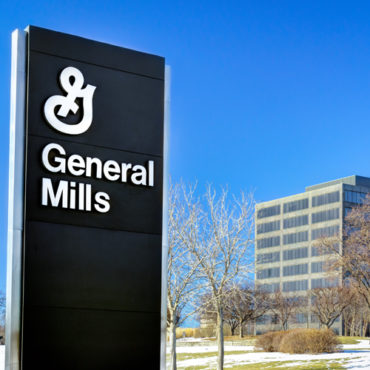 Golden Valley-based General Mills is looking to grow its business among four-legged consumers. The Fortune 500 company announced on Friday morning that it has a deal to pay $1.2 billion in cash for the pet treats business of Arkansas-based Tyson Foods Inc.
General Mills expanded into the pet food business when it acquired Buffalo Blue Pet Products Inc. for $8 billion. That deal closed three years ago in April 2018.
For the 12 months ending on April 3, the Tyson pet treats portfolio generated sales of more than $240 million.
"Pet food is a high-growth category, fueled by the humanization of pets, a trend that has only increased during the pandemic," said Bethany Quam, General Mills group president of its pet segment, in a statement.
As part of the transaction, General Mills is acquiring a manufacturing facility in Independence, Iowa. The approximately 300 Tyson employees in its pet treats business will join General Mills after the sale closes. General Mills expects the deal to close in the first quarter of its 2022 fiscal year; that would be sometime from June to August this summer.
For the company's 2020 fiscal year ending on May 31, 2020, pet sales accounted for 9.6 percent of General Mills' total $17.6 billion in sales.
The company's recent results illustrate the strength of its pet food business. For the company's third quarter of fiscal 2021 ending on February 28, its overall net sales increased by 8 percent. But pet category sales were up 14 percent for the third quarter.
For the first three quarters of the company's fiscal 2021, the pet food business is up 13 percent – the best performing division for General Mills over those nine months.
Tyson's announcement of the deal characterized the pet food industry as a $35 billion business in the U.S.