From the Expert: From Clicks to Bricks
The founder of Rocky Robinson self care brand for Black and brown girls shares advice on transitioning from online to physical retail.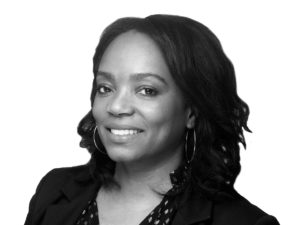 A career marketing strategist, Audra Robinson jumped into entrepreneurship in 2020 with the launch of Rocky Robinson, a self-care brand created to empower Black and brown girls and encourage them to "love the skin they are in." After selling direct-to-consumer for a year, she moved into a shop-able space at the Departments at Dayton's market this past holiday season. Here's her advice for transitioning from online to brick and mortar.
Think about your brand experience. "What do you want your customers to feel when they experience your brand IRL? How will your fixtures, signage, and displays tell your brand story, convey key messaging, and your mission as succinctly as possible?"
Be prepared to give up a part of yourself. "As a solo entrepreneur of a digitally native brand, my focus was on the online UX, social media, fulfillment, and back-office operation. Once you add brick and mortar, you'll need to move from behind the screen. People are inspired by your 'why,' and they want to support your mission. I was completely surprised by how much customers wanted to see me, and in some cases, only buy from me."
Staffing is key. "You're going to need good help; be prepared to pay for it. Your staff should be brand ambassadors with a natural affinity for your products and mission who can rep your brand the same way you would. They should be the heartbeat of your shop. If you're having a tough time finding help, start with family and friends, and ask other business owners for references."