2020 Best of Business
These Minnesota businesses win kudos for their innovation, unparalleled service, and commitment to exceeding customers' expectations.
When it's time to look for specialized expertise or hire a new professional services provider, why go it alone? Hundreds of Minnesota businesses have already blazed a trail for you. Tap into that collective knowledge to find a top-notch lawyer, data security expert, or commercial real estate broker and get excellent results from the best of the best.
Earlier this year we asked executives and business decision-makers for recommendations in common business service categories. TCB's annual subscriber survey is based on the opinions of people like you who make key vendor decisions. Thanks to all those who shared their expertise.
—Adam Platt, executive editor
---

Click on the links below to navigate through this year's categories:

Construction/development
Commercial Real Estate General Contractor
McGough
• A family-owned business since its start in 1956, McGough builds on a passion for quality and collaboration with clients to create memorable spaces and a thriving enterprise. McGough applies its signature focus on craftsmanship, innovation, and client partnerships to develop successful projects, from complex historical renovations like Historic Fort Snelling to new buildings like the Shakopee Mdewakanton Sioux Community Cultural Center. With offices in Minnesota, Iowa, North Dakota, and Texas, McGough grew to more than 800 employees and $823 million in revenue. The firm recently put its skills to the test by transforming a 60-year-old trucking terminal into its award-winning Roseville headquarters.
finalists
Kraus-Anderson Construction | Greiner Construction
Engineering Firm
BKBM Engineers
• Whether its task is rejuvenating an existing building or helping create a new structure, BKBM uses a collaborative approach that melds excellence, creativity, and cost-efficiency. Since 1967, Brooklyn Center-based BKBM has made a mark with its expertise in restoration and structural and civil engineering. Its employees in Minnesota and Denver rise to the occasion on complex projects. They tackle design and engineering challenges while partnering with clients and architects, developers, and contractors. BKBM is a perennial favorite on best projects lists for its new construction and restoration work like the MSR Design office on Marquette.
finalists
Michaud Cooley Erickson | Braun Intertec
---
Creative services
Advertising and Marketing Firm
Schermer
• With a mission to lead business-to-business clients from relevance to revenue, Schermer made a name for itself as an agency of excellence for businesses big and small. Minneapolis-based Schermer earned the B2B Agency of the Year Award of Excellence from the Association of National Marketers in 2019. Companies like Ecolab, Honeywell, Cargill, and 3M rely on Schermer for its hybrid services, covering research and analytics, brand and go-to-market strategies, user experience design, and more. During 23 years in business, Schermer grew to $5 million in revenue and a team of employees who are committed to melding creative, data, and digital into effective marketing.
finalists
Fast Horse | Ciceron
Public Relations Firm
Lola Red PR
• Lola Red PR describes itself as a company of passionate and strategic hustlers and dog lovers in pursuit of stories that get people talking. Working as an extension of clients' teams, Lola Red aims to amplify its capabilities with a combination of public relations, digital marketing, content creation, and social media. It had a busy 2019, including moving to a new office in Minneapolis, growing its Denver office, and going global with new clients in Japan and India. Lola Red is diversified in numerous industries and uses a data-driven, service-centered approach to making an impact for customers.
finalists
Padilla | Weber Shandwick
---
Dining/entertainment
Catering Company
D'Amico Catering
• The catering arm of the acclaimed restaurant company birthed by Richard and Larry D'Amico has spent more than 30 years making events shine across the Twin Cities. It's the official caterer for 10 venues such as International Market Square and the Minnesota History Center, as well as the caterer of choice for numerous cultural, corporate, and philanthropic events. Minneapolis-based D'Amico Catering has enhanced more than 70,000 events with its cuisine, designed to suit any audience, format, or setting. Customers know that D'Amico delivers divine food from soup to nuts, topped off with outstanding service and those extras that take an event from good to great.
finalists
Crave Catering & Events | Chowgirls Killer Catering
---
Education
College/University
University of
Minnesota
• Talk about making a lasting impact. Every day, more than 225,000 University of Minnesota graduates head off to work across the state. Alumni apply what they learned at the U to fuel every sector of the Minnesota economy. The university's land-grant mission means that it opens access to higher education to nearly 50,000 students with a richness of offerings in 18 colleges. They learn from nearly 4,000 faculty who share their knowledge through teaching, scholarship, and research. Students also take advantage of legions of clubs, sports teams, and opportunities to further their career goals, with the campus and the Twin Cities serving as their classroom.
finalists
University of St. Thomas | College of Saint Benedict and Saint John's University
MBA Program
Carlson School of Management
• For more than a century, the U of M's Carlson School has educated business leaders. It conferred its first MBA degree in 1937, giving the school ample opportunity to refine its programs to meet students' needs. Today, Carlson offers four degree choices with numerous options for customization. Along with full- and part-time programs, students also pick from local and international executive MBAs and eight dual-degrees, including those in medicine, law, and analytics. All Carlson MBA students participate in a global experience and get immersed in the Twin Cities' vibrant business scene while gaining access to a 55,000-strong alumni network.
finalists
Opus College of Business (University of St. Thomas) | Hamline University School of Business
---
Events/meetings
Audiovisual Provider
AVEX
• Providing top-notch audio and visual services is table stakes for AVEX. The company takes it to the next level with its commitment to doing the right thing above all else. AVEX tries to earn clients' trust by making events run flawlessly. It invests in people, equipment, services, and partners to help clients host memorable gatherings, no matter the size or location. From its Fridley headquarters, with additional locations in Nevada and North Carolina, AVEX offers coast-to-coast coverage that meets the comprehensive needs of clients. Its in-house audiovisual services, virtual meetings, special events, and celebrations make clients look good.
finalists
AV For You | Eidecom
Meeting and Event Planner/Company
Event Lab
• Event Lab customers know they are in good hands when they hire the full-service meeting and event planning firm. The Eden Prairie company deftly handles all aspects of an outstanding event, from concept to execution of every detail. Providing all of these services in-house translates to streamlined, efficient events steeped with creativity and innovation. Event Lab's employees work on meetings and events across Minnesota and around the world. They tap into the company's 26 years of experience when planning the full gamut of corporate events and social celebrations. Event lab has garnered numerous industry awards for its work.
finalists
Entourage Events Group | Creative Concepts and Events
Meeting and Event Resort Greater Minnesota
Grand View Lodge
• Grand View Lodge captures the hearts of the business community—and everyone else, too—with its Nisswa retreat. It's won this award for five years straight, but that doesn't mean Grand View rests on its laurels. Its new North Hotel and Conference Center adds another option for wowing clients and employees. And when work is done, Grand View's 750 acres of pine forests, sandy beaches, golf greens, spa, and eight restaurants beckon. In 2019, Conde Nast Traveler named Grand View one of the top five resorts in the Midwest, and it won a World Golf Award for Minnesota's Best Golf Hotel in 2018.
finalists
Madden's on Gull Lake | Cragun's Resort on Gull Lake | Sugar Lake Lodge | Arrowwood Resort and Conference Center
Meeting and Event Venue: Hotel
Hewing Hotel
• It's a newer Minneapolis hotel that manages to weave together a Scandinavian sensibility, local history, and elements of the lakes and woods. The Hewing has become the place for in-town meetings and events in the North Loop. It's replete with the architectural elements that make a space special: exposed brick and timber, tall ceilings, and inviting places for gatherings of all sizes. Yet it also offers access to the Mississippi River, a vibrant downtown, and a unique scene at Tullibee Restaurant. Between the year-round sauna on its rooftop lounge, excellent service, versatile spaces, and Minnesota touches, the Hewing has rapidly become an institution.
finalists
Renaissance Minneapolis Hotel, The Depot | Radisson Blu Mall Of America
Meeting and Event Venue: Nonhotel
Aria Event Center
• From its origins as a notable Minneapolis Theater, Aria Event Center knows how to completely transform itself to suit any event, theme, or style. Aria opened for business in 2012 and quickly won fans for its chameleon qualities and unique blend of history and elegance. The 1889 building enhances the Minneapolis Warehouse Historic District, and its brick walls, 30-foot ceilings, exposed pillars, and wide, open spaces tell its story. But the amenities aren't all historic. Aria's event planning specialists bring sophistication and creativity to 1,000-person galas, corporate events, and intimate affairs, with décor, food, and artistry that wows guests.
finalists
Minneapolis Event Centers | Machine Shop | Crow River Winery
---
Financial services
Financial services
Accounting Firm
Wipfli
• Harnessing its reputation as trusted business advisors, Wipfli grew from Wausau, Wisconsin, roots to a top 20 accounting and business consulting firm nationwide. It serves 60,000 companies, ranging from large public and private entities to family-owned businesses. Clients hire Wipfli for its expertise in 13 industries, including manufacturing, construction, real estate, and health care. During 90 years in business, Wipfli evolved to meet customer needs and it continues growing—doing that in the Twin Cities by moving its 200 employees to downtown Minneapolis, expanding the firm's industry expertise, and doubling down on a philosophy that everything Wipfli does starts and ends with its people.
finalists
CliftonLarsonAllen | Smith Schafer & Associates
Bank for Business
Sunrise Banks
• Driven to be a social engine for good, Sunrise Banks takes its role as a community bank seriously. On top of its core banking services, it goes above and beyond to help low- and moderate-income individuals succeed. Sunrise makes good on its goals by investing in economic development, affordable housing, and real estate in underserved areas. It's also one of the top SBA lenders in Minnesota. Social entrepreneur and CEO David Reiling demonstrates that doing good pays off, growing sunrise to over 200 employees, $59.8 million in revenue, and $1.2 billion in assets. As a certified B-corporation, Sunrise strives to empower financial wellness for all.
finalists
Bremer Bank | Northeast Bank
Business Insurance Provider
Nesbit Agencies
• An independent and family-owned agency, Nesbit Agencies makes it the company's business to provide insurance for commercial and individual clients. Ross Nesbit started his agency in Minnetonka in 1974 and has since grown it to 17 locations across Minnesota, Wisconsin, North Carolina, and Arizona. Commercial insurance comprises about 70 percent of its business, including a full range of coverage like traditional property and liability lines, plus specialty policies like cyber liability. Nesbit builds strong relationships with insurance carriers to offer clients customized programs and competitive pricing. Experienced staff and a client-first commitment, plus extras like employee benefits services, help maintain a loyal customer base.
finalists
Hays Companies | State Farm Life Insurance Company | Christensen Group Insurance
Consumer Banking
Wells Fargo
• Consumers who bank at Wells Fargo are in good company. It serves one in three households nationwide and is located in more American communities than any other bank. That abundance of branches mirrors its robust offerings for consumers, including garden variety banking, loans, investing and retirement services, and wealth management. Whether consumers seek to save, manage debt, improve their credit, or make a major purchase like a home or car, Wells Fargo provides those services under one roof or via its "control tower" technology for customers to view, manage, and monitor their full financial footprint.
finalists
U.S. Bank | TCF Bank
Credit Union
TopLine Federal Credit Union
• TopLine Federal Credit Union is a four-peat winner of this category. Operating since 1935, it serves 44,000 members from five Twin Cities locations and has $470 million in assets. TopLine stays true to its mission to be "people helping people" by providing its member-owners with affordable and competitive financial services. The Maple Grove-based credit union strives to build lifelong relationships with customers that help them achieve their financial goals while also building up communities. To that end, TopLine started a foundation in 2015. Its efforts include financial education, scholarships, and an annual Forward Day where employees devote countless hours to volunteering.
finalists
Wings Financial Credit Union | Hiway Federal Credit Union
Mortgage Company
Bell Bank Mortgage
• Bell Bank has been part of Minnesota since its early days, starting out as Bell Mortgage in 1880. It has such a storied reputation that North Dakota's State Bank & Trust took the Bell name when it acquired the company in 2011. Bell's formula of making the home buying process simple has remained constant, driven by in-house processing, underwriting, and closing services. Golden Valley-based Bell is the oldest and largest independent mortgage banking company in Minnesota, serving customers in three states and expanding operations to five more.
finalists
Wells Fargo Home Mortgage | Alerus Mortgage | TopLine Mortgage Services
Wealth Management Firm
Wipfli Financial Advisors
• Wipfli Financial Advisors brings a CPA-based philosophy to working with wealth management clients. An affiliate of the Wipfli Accounting Firm, Wipfli Financial Advisors (with offices in Edina and Duluth) provides advice for investing, financial planning, and retirement in a cohesive plan that fits clients' long-term goals. Since 1999, the firm has served individuals and families anticipating major life events like retirement or a financial windfall. It also specializes in helping business owners transitioning to the next generation or selling their companies. 
finalists
RBC Wealth Management | Wealth Enhancement Group
---
Human resources
Staffing, Recruiting,
Executive Search
Salo
• Since 2002, Salo has served as a connector between skilled talent and employers who need accounting, finance, or human resources help. A four-time winner of this award, Salo has grown to over 500 employees in its Minneapolis headquarters and Chicago and $81.6 million in revenue. Companies engage Salo for long-term and acute staffing needs, from completing an integral project to preparing for a merger. It's known for its roster of senior-level professionals with deep industry knowledge who can ramp up quickly—and add value—to clients' vital projects. Potential employees find a partner in Salo who helps them transition to a new field or consulting.
finalists
Robert Half | Hollstadt Consulting
---
Legal Services
Law Firm (Tie)
Fredrikson & Byron
• The 300-plus attorneys at Fredrikson & Byron take a problem-solving, proactive approach to serving clients, aiming to anticipate and address problems before they arise. The Minneapolis firm provides legal services in 50 practice areas, handling transactions and disputes in more than 40 countries. Fredrikson enjoys a 70-year legacy of bringing business acumen and entrepreneurial thinking to its work, serving as clients' business advisors, strategic partners, and legal counselors. Its eight offices, including locations in Mexico and China, allow the firm to support clients' national and international businesses. Recently, Working Mother named Fredrikson & Byron to its Best Law Firms for Women list.
Winthrop & Weinstine
• Winthrop & Weinstine prides itself on offering big-firm legal expertise with small-firm hustle. Its 130 attorneys serve clients in 67 practice areas, with specialization in 13 industries. Since 1979, the Minneapolis firm has made it its job to deeply understand clients' businesses, collaborating with them on creative problem solving and pushing the boundaries of law to deliver results. Its attorneys are regularly lauded for their work, being named to numerous lists like Best Lawyers in America and Super Lawyers. U.S. News and Best Lawyers recently highlighted 22 of the firm's practice areas on its Best Law Firms list, including four nationally ranked practice areas.
finalist
Faegre Drinker
---
Property services
Commercial Real Estate Brokerage
Davis
• Davis puts a laser focus on health care real estate, using its expertise to help clients with all aspects of space management. From strategic planning to brokerage, Davis tailors every engagement to meet health care clients' specialized needs. Mark Davis started the Minneapolis firm in 1986 and built a powerhouse team that knows health care real estate. They partner with landlord and tenant clients through every step of the process. Davis has been prolific in the past five years, negotiating more than 250 health care leases totaling 1.2 million square feet and helping landlords lease and sell 15 million-plus square feet of medical space.
finalists
Cbre | Cushman & Wakefield
Commercial Real Estate Developer
Doran Companies
• Doran Companies is a quadruple threat, offering development, architectural, construction, and property management services. Since 2007, the Bloomington firm has made an impact in residential and commercial developments across the Twin Cities and Minnesota. Recent projects include Aria of Edina, a luxury apartment building neighboring Southdale, and the luxury Triple Crown Residences at Canterbury Downs. Doran's work on Aria and the expansion of the Milwaukee Road Depot trainshed garnered Minnesota Construction Association Awards of Merit in 2020. Last year, President and CEO Anne Behrendt purchased majority ownership of the 300-employee firm, making Doran the fourth-largest woman-owned company in the Twin Cities.
finalists
Ryan Companies | CSM Corporation
Coworking Space
The Coven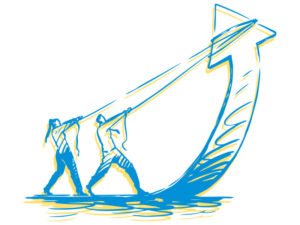 • On International Women's Day in 2018, the Coven opened its doors to serve women, nonbinary, and transgender people. Its coworking spaces in Minneapolis and St. Paul cultivate a diverse and dynamic community that works to inspire, mentor, and empower members of all ages and career stages. The Coven has more than 500 members, united behind its mission to do the most good. It responded to Covid-19 by creating a pay-what-you-can digital membership, fueling 33 percent growth in two weeks. The Coven provides community-funded memberships for those in need, plus professional development, day care, and an inclusive and supportive place for clients to do what they do best.
finalists
Fueled Collective | WeWork
---
Technology services
Data and Security
Ascent Solutions
• Cybersecurity comprises the core of Ascent Solutions and its information technology services. The Minneapolis firm deploys its expertise on behalf of business customers, whether it's providing IT strategy, cloud computing, or productivity tools. Its staff includes U.S. Marine cyberwarfare professionals who worked in nearly all cyber capacities for the federal government. With a cyberwarfare approach, Ascent's team creates custom security programs to protect its medium and large clients. Founded in 2008, Ascent is rapidly growing, to the tune of 84 percent last year. It recently won a 2020 Bold Award from the Association for Corporate Growth Minnesota in the Small and Growing category.
finalists
Atomic Data | FRSecure | Secure Digital Solutions
Document Management, Printers, and Copiers
Marco Technologies
• Marco Technologies views itself as a growth-driven technology services company, and it's got the numbers to back that up. Since its start in St. Cloud in 1973, Marco has grown to nearly 500 staff in Minnesota. It brought in $408 million in revenue in 2019 thanks to its 27,000 customers nationally, served from 58 locations. Clients rely on Marco for its robust business IT services, copiers and printers, phone and audiovisual systems, and managed services, all coordinated and delivered by its dedicated account teams.
finalists
Metro Sales | Konica Minolta Business Solutions | Loffler Companies
Software Company
ClickSWITCH
• Gone are the days when banking customers open accounts at one institution and stay there for life. Aiming to provide more consumer choice and competition in the financial sector, Minneapolis-based ClickSWITCH developed software that eases the pain of moving accounts from one institution to another. Clients use its technology to help their consumers switch direct deposits and recurring payments in minutes. Founded in 2014, ClickSWITCH supports hundreds of financial institutions in all 50 states, Puerto Rico, and Canada. It first marketed its software to small and mid-size banks, and it's now cementing relationships with the country's largest banks.
finalists
MentorMate | Code42
Web Development Firm
Rocket55
• Rocket55 knows adversity, having launched during the 2008 recession. It was scrappy and focused on bringing cost-effective digital marketing services to clients. With innovation in its foundation, Rocket55 evolved into a fully integrated marketing agency that drives leads, sales, and revenue for clients. Its 60 employees in Minneapolis serve as business partners that help clients navigate evolving digital trends, curating and applying ones that solve their challenges and power growth. Rocket55's broad menu of services, including strategy, marketing automation, and social media, drove $7.2 million in revenue in 2019. Its leaders seek to become the biggest and best Midwestern agency for small to medium businesses. 
finalists
Nerdery| Clockwork | Fjorge| Irish Titan
---
Telecom
Mobile Phone Service Provider
Verizon Wireless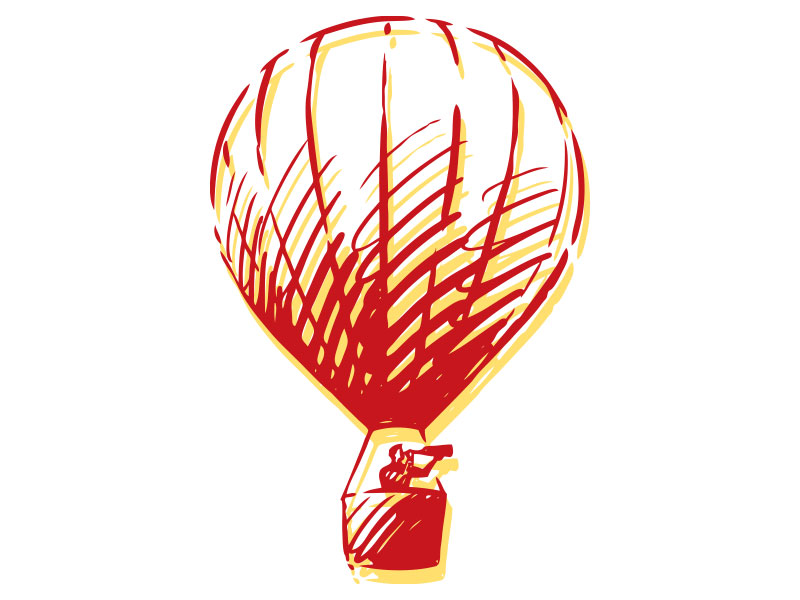 • Mobile service starts and ends with quality. If it's not there, customers flee. Since 2000, Verizon Wireless invested $145 billion in its infrastructure to make sure it has a reliable network. J.D. Power reports that Verizon has earned more awards than any other carrier in its studies of performance. Rootmetrics agrees, highlighting Verizon as its number-one network in performance for 12 years running. Business customers gravitate to Verizon's flexible business plans that match needs as businesses grow. Additional services attract and retain customers, such as asset tracking and OneTalk Technology that provides one phone number for desktop and smartphones. 
finalists
AT&T | T-Mobile
Telecom and Internet Service Provider
CenturyLink
• CenturyLink strives to empower people and companies through technology. Since 1930, Louisiana-based CenturyLink has grown into a $23.4 billion provider of voice and data communications, hybrid cloud and IT services, and security offerings. Of its 45,000 employees who serve customers in 60 countries, 2,000 work in Minnesota. CenturyLink's many business bundles and customization opportunities offer customers flexibility and help lower technology costs. It's all matched with the chops to power business with hardy internet and fiber services. Seeking to boost online security, Centurylink recently launched Black Lotus Labs, its cyber threat research and operations arm.
finalists
Comcast Business | Arvig
---
Wellness
Executive Health Program
Mayo Clinic Executive Health Program
• Mayo Clinic attracts patients from across the country and around the world, and its executive health program is no different. It applies Mayo's diagnostic expertise to a complete physical exam that fits each individual's needs. Executives enjoy the one-stop-shop nature of the visit, where they can step away from busy lives and focus on their health for one to three days. While visiting Mayo's campuses in Minnesota, Arizona, Florida, or London, patients receive all necessary tests and assessments, then meet with a physician to review results and plan next steps. Many supplement their care with services like stress management, cosmetic surgery, or genomic testing.
finalists
HealthPartners Park Nicollet Executive Health Program | M Health Fairview Executive Health
Fitness Club
Life Time
• Life Time fitness clubs boast an average of 130,000 square feet devoted to wellness. That allows each club to cater to just about every desire for exercise, competition, and relaxation. It's got all the weights and workout machines that enthusiasts like, complemented by classes galore that keep up with evolving workout trends. Add in racquet sports, personal training, and spas, plus family-focused amenities like swimming pools, childcare, and camps, and members have a fitness wonderland for getting and staying healthy. The pandemic shutdown hasn't kept Chanhassen-based Life Time from growing; it has nearly 20 new clubs in the works across the country.
finalists
Anytime Fitness | Fly Feet Running | LA Fitness | Planet Fitness
Health Insurer
Blue Cross and Blue Shield
of Minnesota
• When it comes to health insurance, Blue Cross and Blue Shield of Minnesota is about as Minnesotan as you can get. In 1933, it became the first "blue" health plan in the country. Today, the Eagan-based nonprofit covers one in three Minnesotans, including 2.6 million members in every county, and 49 other states. It offers several options for every kind of customer, working with employers large and small, individuals, families, and people eligible for Medicare. Its Center for Prevention teams with community partners across Minnesota—providing $9 million in funding—to promote change related to tobacco use, unhealthy eating, physical inactivity, and health equity. 
finalists
HealthPartners | UnitedHealthcare
Hospital
Regions Hospital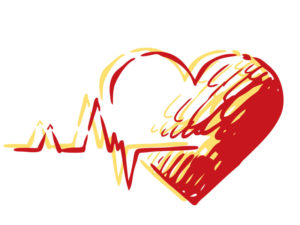 • When Regions Hospital opened its doors in St. Paul in 1872, it had two doctors and one horse-driven ambulance. Through many changes, the hospital's passion for partnering with patients and families to provide high-quality health care has remained steady. Regions is highly regarded for specialty care, including five centers of excellence including a burn center that is one of the first of its kind in the country. In 2019, U.S. News named Regions one of its best regional hospitals. Its doctors serve patients across the Twin Cities and Western Wisconsin, with many advancing medical knowledge through interdisciplinary research. 
finalists
Children's Minnesota | Methodist Hospital | North Memorial Health Hospital
Orthopedic Care Provider
Twin Cities Orthopedics
• At Twin Cities Orthopedics, everything starts with excellent care and enhancing the health of all patients. Other bedrock values include fostering innovation and operating with autonomy. Some of these principles have led to TCO's status as one of the largest independent orthopedic practices in the country, with 36 locations across the Twin Cities and western Wisconsin, nine urgent care centers, eight same-day surgery centers, and abundant specialty services such as prosthetic and orthotics clinics. Golden Valley-based TCO is deeply embedded in the community, providing medical coverage at hundreds of annual events. For the last 10 years, the Star Tribune has named TCO a top workplace. 
finalists 
Tria Orthopedics | Summit Orthopedics