What to Know Now: No Ban on Lead Tackle, Krispy Kreme Inks a Deal with Minnesota Delivery Driver
A roundup of business news around the state, curated by TCB editors.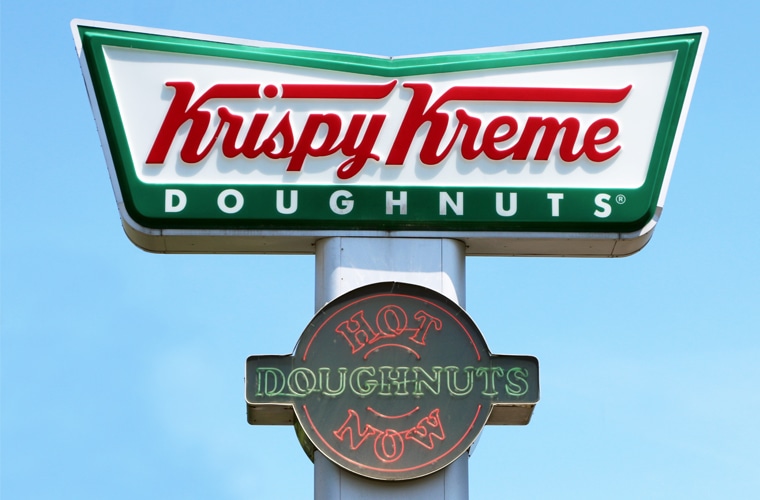 Hed: What to Know Now: No Ban on Lead Tackle, Krispy Kreme Inks a Deal with Minnesota Delivery Driver
Dairy farmers find relief: Dairy farmers in the Midwest, particularly Minnesota and Wisconsin, have faced a wave of closures and threats of closure, Bloomberg reports. However, a recent increase in prices on commodity markets to five-year highs could spell some relief for troubled farms. "They're stepping back from the brink. And they have time to make strategic decisions on their own terms," said Marin Bozic, a dairy economist at the University of Minnesota.
Minnesota won't ban lead ammunition, tackle just yet: The Minnesota Department of Natural Resources has rejected a petition to ban fishing tackle and hunter's ammunition made with lead, the Star Tribune's Greg Stanley reports. The Friends of Minnesota Scientific and Natural Areas had spearheaded the petition, arguing that lead from the equipment is poisoning loons, eagles, and other wildlife. However, DNR Commissioner Sarah Strommen said "there is an insufficient basis to commence rule making."
Krispy Kreme lets doughnut guy keep delivering: On Sunday, the Associated Press reported that Krispy Kreme issued a cease and desist to a Minnesota college student who'd been driving to Iowa every weekend to buy hundreds of the company's doughnuts for resale at school. The student, Jason Gonzalez, would drive 270 miles, buy 100 boxes, then sell them back in Minnesota—where there hasn't been a Krispy Kreme store in 11 years—for $17 to $20 a box. Now, however, Krispy Kreme has changed course and entered into a formal agreement with Gonzalez to let him continue his "business." 
Minnesota Jobs Skills Partnership announces wave of new grants: The Minnesota Department of Employment and Economic Development (DEED) has awarded nearly $3 million in grants toward workforce development projects under the Minnesota Jobs Skills Partnership. The recipients of the late October round of grants—announced on Tuesday—include Minnesota State College Southeast, Anoka Ramsey Community College, and 12 other academic institutions. Project-specific grant totals range from about $46,000 to about $400,000.