Report: General Mills to Cut Up to 1,400 Jobs Worldwide
The Golden Valley-based food giant expects to lay off over 700 workers in the United States and Canada.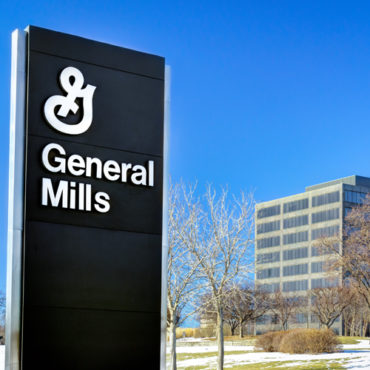 Despite three quarters of strong sales, General Mills Inc. plans to cut hundreds of positions across the globe.
In a virtual meeting with employees on Friday, the company said it plans to eliminate between 700 and 800 jobs in the United States, the Star Tribune reported. General Mills also plans to cut 500 to 600 jobs in its international operations, according to the paper.
As of May 2020, the company had a total of 35,000 employees, according to the company's most recent annual report. That means the job cuts would amount to a 4 percent reduction in the company's total workforce.
But locally, the effects could be more dire: The company could cut up to 20 percent of the 3,000 jobs at its Golden Valley headquarters, according to the Star Tribune.
General Mills first hinted at the prospect of layoffs last month. In a May 6 filing with the Securities and Exchange Commission, the company said it planed to take "restructuring actions designed to better align its organizational structure and resources with its strategic initiatives." At the time, the company didn't provide any further details about the restructuring.
However, in a separate SEC filing on Friday, General Mills said the restructuring would cost about $170 million in its 2021 fiscal year, which ended May 30. Those costs would stem primarily from severance packages, the company said.
The plan will likely cost more down the road: "We expect these actions to be completed by the end of fiscal 2023 with a total cost of approximately $170 million to $220 million, of which approximately $130 million to $180 million will be cash," General Mills said in the filing.
News of the restructuring comes even as the company recorded impressive revenue figures in its latest fiscal year. In the third quarter, for instance, the company reported a 31 percent jump in net income, which hit $595.7 million. Revenue grew markedly, too: The company's net sales in the third quarter grew 8 percent to $4.52 billion.
What drove all that growth? The pandemic.
With restaurants closed across the country and many consumers under lockdown orders for much of 2020, the demand for grocery goods soared quickly. But it's unlikely that level of demand will continue into General Mills' next fiscal year.
In 2016, General Mills unveiled a similar restructuring plan that cut hundreds of positions.
General Mills isn't the only Minnesota Fortune 500 company to cut jobs after a strong year of sales. Earlier this year, Best Buy laid off 5,000 retail employees amid record sales. At the time, Best Buy execs said they needed to adjust the company's workforce to align with changing consumer behavior.