MN Ranked 2nd-Best State For Achieving The American Dream
Attaining the second-highest "opportunity score," Minnesota ranked especially well for its education opportunities and civic engagement on a recent list published by Forbes.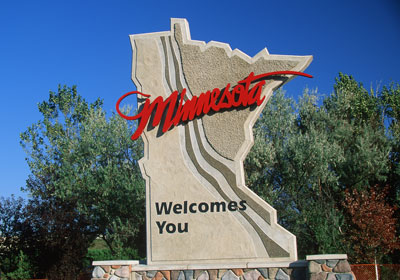 A recent report sought to rank which states provide the greatest access to the "American Dream," and Minnesota nearly topped the list.
 
A Massachusetts-based nonprofit organization called Opportunity Nation compiled 16 economic indicators to create a so-called "opportunity score" for every state. According to Mark Edwards, the group's executive director, the list is "not about the quality of outcome—[but] about the quality of opportunity."
 
The indicators were categorized under an overall economic score, an education score, and a community score—each of which played into a state's overall ranking.
 
The economic score takes into account each state's unemployment rate, median household income, the percentage of population below the poverty line, income inequality, access to banking, affordable housing, and Internet access. The education score includes preschool enrollment, percentage of freshmen who graduate high school in four years, and percentage of adults with an associate degree or higher. The community score looks at the percentage of young people not in school and unemployed, civic engagement, volunteerism, violent crime rate, access to health care, and access to healthy food.
 
Midwestern and northern states tended to rank higher on the list with southern states generally fairing poorly. Vermont topped the list, North Dakota was third, New Hampshire was fourth, and Nebraska came in fifth. The lowest-scoring state was Nevada, followed by Mississippi, New Mexico, Louisiana, and Alabama. See the full list here.
 
"One of the things we measure is social capital in communities—are people volunteering, are they part of civic organizations?" Edwards said in a statement. "All of those Midwestern states don't have the lowest unemployment rates necessarily, but what they do have are deep investments in education and strong social capital measures, so they tend to do really well on the opportunity index."
 
Forbes, which also published the "Opportunity Index" list, recently released an unrelated list meant to identify the "25 Best Suburbs For Retirement" in 2014, which included Eagan. Forbes looked at a variety of factors including crime rate, proximity to hospitals and colleges, air quality, average home prices, availability of mass transit, and more.
 
Although the 25 suburbs weren't ranked, other Midwestern towns to make the list included Naperville, Illinois; Munster, Indiana; East Grand Rapids, Michigan; and Fitchburg, Wisconsin. See the full list here.