Cargill Tops Forbes List Of Largest Private Companies For 28th Time
It is one of seven Minnesota firms to make the 221-firm list this year.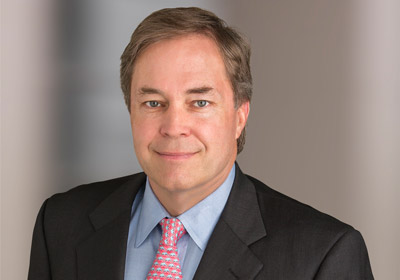 Cargill Inc., is still the country's largest privately held company, topping Forbes' annual list that includes six other Minnesota businesses.
 
The Wayzata-based food and agribusiness giant clinched the top spot for the 28th time in the list's 30-year history. Kansas' Koch Industries, second this year, was the only other business to rank ahead of Cargill when it did so in 2006 and 2007.
 
Forbes will profile Cargill CEO David MacLennan in its Nov. 24 issue. Cargill's estimated $134.9 billion in 2013 revenue was well enough to push it ahead of Koch's $114 million. Cargill employs approximately 143,000 people.
 
This year's list included 221 companies, down from 224 last year. Six companies from last year's list went public in 2014. Forbes said that the 222 IPOs filed by firms in 2013 was highest number since 2000. This year has already eclipsed that total with 235 through October.
 
The same six other Minnesota businesses to appear on last year's list returned this year.
 
• Minnetonka-based Carlson, a hospitality and travel company, ranked 94th with $4.4 billion in 2013 revenue. The company has 50,646 employees.
 
• Bloomington-based Holiday Companies, a gasoline and convenience store chain, came in at 102nd with $4.15 billion in 2013 revenue and about 6,000 employees.
 
• Fairmont-based Rosen's Diversified, an agricultural holding company, placed 126th with $3.6 billion in 2013 revenue and 4,000 employees.
 
• Marshall-based Schwan Food, a frozen food retailer, ranked 148th with $3.2 billion in 2013 revenue and 15,000 employees.
 
• Bayport-based Andersen, a window and door manufacturer, ranked 196th with $2.3 billion in 2013 revenue and 9,000 employees.
 
• Golden Valley-based M A Mortenson, a construction business, came in at 205th with $2.24 billion in 2013 revenue and 2,500 employees.
 
To make the cut, companies must have at least $2 billion in revenue. Forbes excludes foreign companies, firms that don't pay income tax, mutually owned companies, cooperatives, companies with fewer than 100 employees, and companies more than 50 percent owned by another private, public or foreign company. In compiling its list, Forbes also left off companies whose primary business is auto dealerships or real estate investment and/or management. The magazine said it gathered its data sources from voluntary disclosures, Securities and Exchange Commission filings, and estimates from Forbes researchers and other outside sources.
 
Though Cargill's earnings have dropped each quarter since MacLennan took over last December, Forbes said "the company remains, decade after decade after decade, a powerful testament to the virtues of sheer scale and solid, steady management."
 
According to the magazine, the company has poured more than $3 billion into facility upgrades, acquisitions and new projects around the world in the last year. Recently announced plans included the $440 million acquisition of Archer Daniels Midland's chocolate business.