Bringing The Vet To Your Pet
True Companions VetVan takes the stress out of scheduling appointments and finding a nearby practitioner.
Three and a half years in the making, one in-home veterinary care provider has built a loyal customer base and operates under the catchy "bring the vet to your pet" slogan.
Raeyna Longtin, DVM, founded True Companions VetVan in 2010 and currently serves 700 active clients and 2,000 active patients. Longtin covers the Twin Cities metro area, providing a full range of veterinary services, including vaccines, laboratory testing, acupuncture, behavior consulting and in-home euthanasia.
Longtin graduated from the University of Minnesota's College of Veterinary Medicine in 1996 and went on to work in a small-animal private practice for six years before spending seven years with Banfield Pet Hospital, a large corporate practice. She then decided to offer her services as a solo practitioner.
Longtin says the idea behind the VetVan was born after noticing a need for traveling vet services and a hesitation to open a "land-based" practice during an economically unstable time.
"The Twin Cities area has a very high density of small-animal veterinarians per capita, so I felt it was important to set myself apart in some way—and I found only a handful of clinics offering in-home care."
The benefits of in-home vet care, Longtin says, include convenience, easy mobility and a less stressful environment for the pet.
"I think it is a type of service that many people don't realize is available and that people really appreciate and can get genuinely excited about," she says.
A technician helps with scheduling and client communications; meanwhile, her husband, Shande, provides marketing, website, and computer support.
The other essential staff member? "My dog Tuba, who rides with me and guards the van when the weather allows it," Longtin adds.
Much of the company's business comes from recommendations, Longtin says. "Statistically, the vast majority of clients in this industry come from personal referrals and word of mouth," she says. "So our most important marketing is simply working hard to make it such a convenient, positive experience that clients will tell their friends."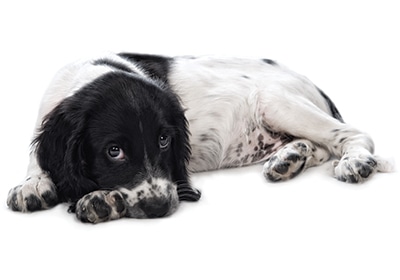 To promote her business, Longtin says the company has several special programs through which clients receive discounts and referral rewards. The neighborhood discount allows neighbors to split the house call charge among themselves. "I will waive the call charge altogether for four or more," Longtin says. Through the "day care advantage" program, the company offers its vet services at local pet boarding facilities and day care centers, waiving the house call fee for pet owners. The company's website also has an online pharmacy through which clients can purchase medications, shampoos and even pet food, and have them delivered.
Longtin declines to give specifics on annual revenues, but the website findthecompany.com estimates $100,000.
As is the case with any new, small business expanding steadily, "it is always a balancing act to grow without getting overextended," Longtin says. While opening a brick-and-mortar facility is under discussion, Longtin says it isn't certain, simply because her clients are spread throughout a wide area.
In the meantime, her company is adding new services. Health care packages at discounted prices allow pet owners to make monthly payments, making "basic preventative care more affordable for many clients," Longtin says. Additionally, an online pet health library and portal allow clients to access vaccination reminders, medication history and payment history, among other services.
One of Longtin's primary goals with True Companions VetVan is to provide animals with basic care that is also easy and affordable for pet owners.
"In recent years, there has been a great deal of research in the industry regarding the percentage of pets who don't receive basic veterinary care," Longtin says. "In-home care seems to be a great way to address a variety of these issues. I find that I have more time to get to know both my clients and their pets with this type of visit."