Anytime Fitness Parent Company Acquires Nutrition Coaching Brand Stronger U
Self Esteem Brands—which also owns The Bar Method, Basecamp Fitness, and Waxing the City—has acquired Stronger U, a nutrition-based health coaching brand.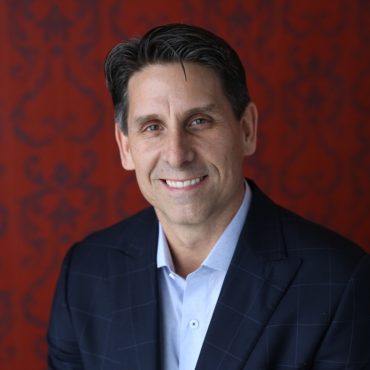 Woodbury-based Self Esteem Brands announced today it has acquired Stronger U, a digital nutrition coaching services brand based in Newburgh, New York. Self Esteem is already the parent company of The Bar Method, Basecamp Fitness, Waxing the City, and Anytime Fitness, the world's largest fitness franchise.
Financial details of the acquisition weren't disclosed.
"We have now offered nutrition as a capability to help members inside of our portfolio and outside of our portfolio get better, quicker, more effective access to personal wellness—it's a personalized approach to coach people," Self Esteem Brands co-founder and CEO Chuck Runyon said in a YouTube announcement.
Runyon said he hopes this acquisition will expand Stronger U's reach from 50,000 members to 500,000 or 5 million.
"As we know, nutrition is one of the hardest parts of overall health and wellness for consumers to manage, and I want this demand to be the opportunity for Stronger U and Self Esteem Brands to help us do just that," Stronger U founder Mike Doehla said in the video. "The purpose to improve the self-esteem of the world is something we have in common. We are aligned so closely, and nutrition goes hand in hand with physical and mental health and wellness."
Founded in 2015, Stronger U offers personalized nutrition plans with both digital access and live, certified coaches to improve members' eating and dieting skills.
Stronger U will continue to operate as a standalone brand while Self Esteem Brands investigates options for integrating its coaching services within its other fitness brands.
Runyon predicted the next decade will focus on nutrition.
"Consumer spending globally is going to continue to increase," he said. "Covid has shined a spotlight on just how unhealthy we are in developing countries around the world, and this is a natural synergy for the portfolio companies of Self Esteem Brands."
Anytime Fitness was founded in 2002 as the first 24-hour fitness center franchise model. Shortly after the pandemic hit, Runyon appeared on an episode of TCB's By All Means podcast to talk about the ways his business changed.
Today, Self Esteem Brands holds more than 5,000 locally operated franchises in 32 countries in its pursuit "to increase the self-esteem of the world." The company is also the parent of Provision Security Solutions, Healthy Contributions, and PumpOne.
Across its fitness and wellness brands, Self Esteem currently has more than 5 million members on all seven continents.
According to a press release, the company's global footprint will help introduce Stronger U to more consumers and earn a bigger share of the digital nutrition coaching market.