The Long Road Ahead: Business Leaders on Addressing Racial Disparities
The business community has an important role to play in addressing racial disparities.
The tragic images of a black man's death at the hands of four Minneapolis police officers are imprinted in our brains, as is the unrest that has ensued. The business community has an important role to play in addressing racial disparities in education, employment, and health care access. And business has clout it can use to press lawmakers and other public officials to support policies that move us toward racial justice.
Leaders of companies large and small should take stock of what they are doing in their own organizations about these issues, as well as how they are using their public voices and alliances with other businesses to push for change. It's time for introspection—to examine what companies are doing to mentor, sponsor, and promote people of color—and to have candid conversations where people can speak frankly about race and how we can work together and value different perspectives. Addressing racism throughout our state's culture is a business issue and it's a workplace issue.
In the wake of George Floyd's death, we've gathered some thoughts, ideas, and calls to action from the Twin Cities business community and beyond. It's a start. —The editors
"Our country, and our beloved, imperfect city, has tolerated two tiers of justice too long, when we never should have tolerated it in the first place. We need to acknowledge that on some level, every one of us had a role in keeping this inequity in place." —R.T. Rybak, former Minneapolis mayor and current president and CEO, Minneapolis Foundation, from the essay "While the City I Love Burns," May 29, medium.com
"We need white business leaders, white people, to drop their fear factor and start to bridge gaps, and for them to be the ones to take the first step. … This is our chance to truly kill racism and move to being an antiracist community. But many of us have a lot of work to do to even understand what those words mean and what it means to shift the power dynamics in our region that would allow us to get to antiracism." —Tawanna Black, founder and CEO, Center for Economic Inclusion, Minneapolis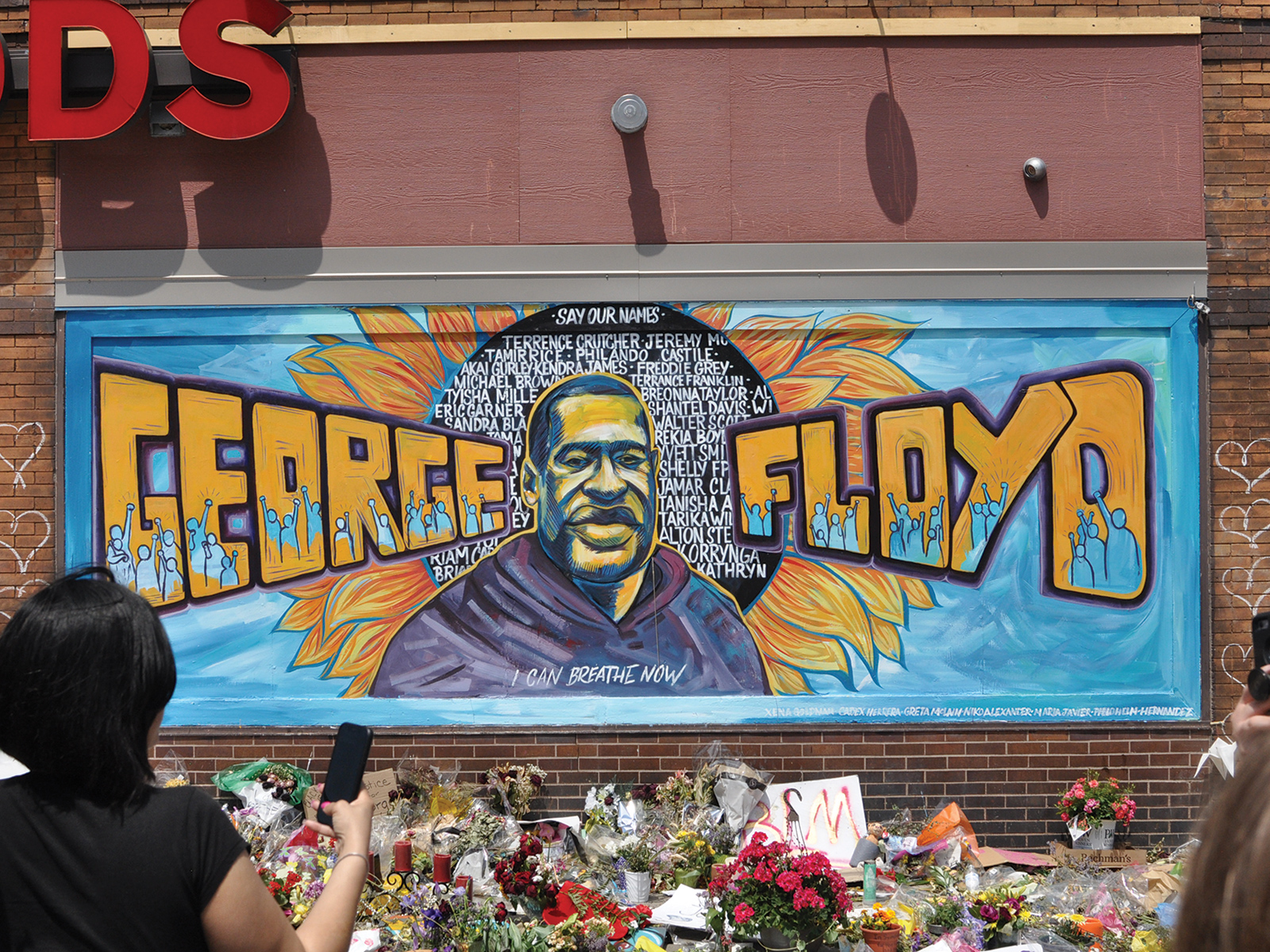 "I think everybody has to take some responsibility for how conditions got to the place where we now have riots in the streets of Minneapolis. I think the business community also has to take responsibility. You've seen this over and over again. People get all excited and say, 'We should do something,' and then nothing happens structurally to change the conditions on the ground. Everybody actually plays a role. I sat on a panel after the [4th] Precinct occupation [after the death of Jamar Clark in 2015] with some of the corporate leaders. We had good, well-meaning discussions with the African American community about what we could do to make investments and change the conditions. One thing that did come out of it was an investment in the corner of Penn and Plymouth [in north Minneapolis], which was a major investment by Target specifically. And there are certain corporations that stepped up to the plate. But when you look at the sum total of all of those meetings, they didn't add up to a lot. These are well-meaning people that have good hearts and want to do the right thing. I am friends with all of them. But at the end of the day, if you're going to keep doing the same thing, you're going to get the same result. If you're not willing to make any structural changes in the system, then you're going to maintain 'what is.' 'What is' has got the city burning down." —Gary Cunningham, former president and CEO, Metropolitan Economic Development Association; current president, Prosperity Now, Washington, D.C.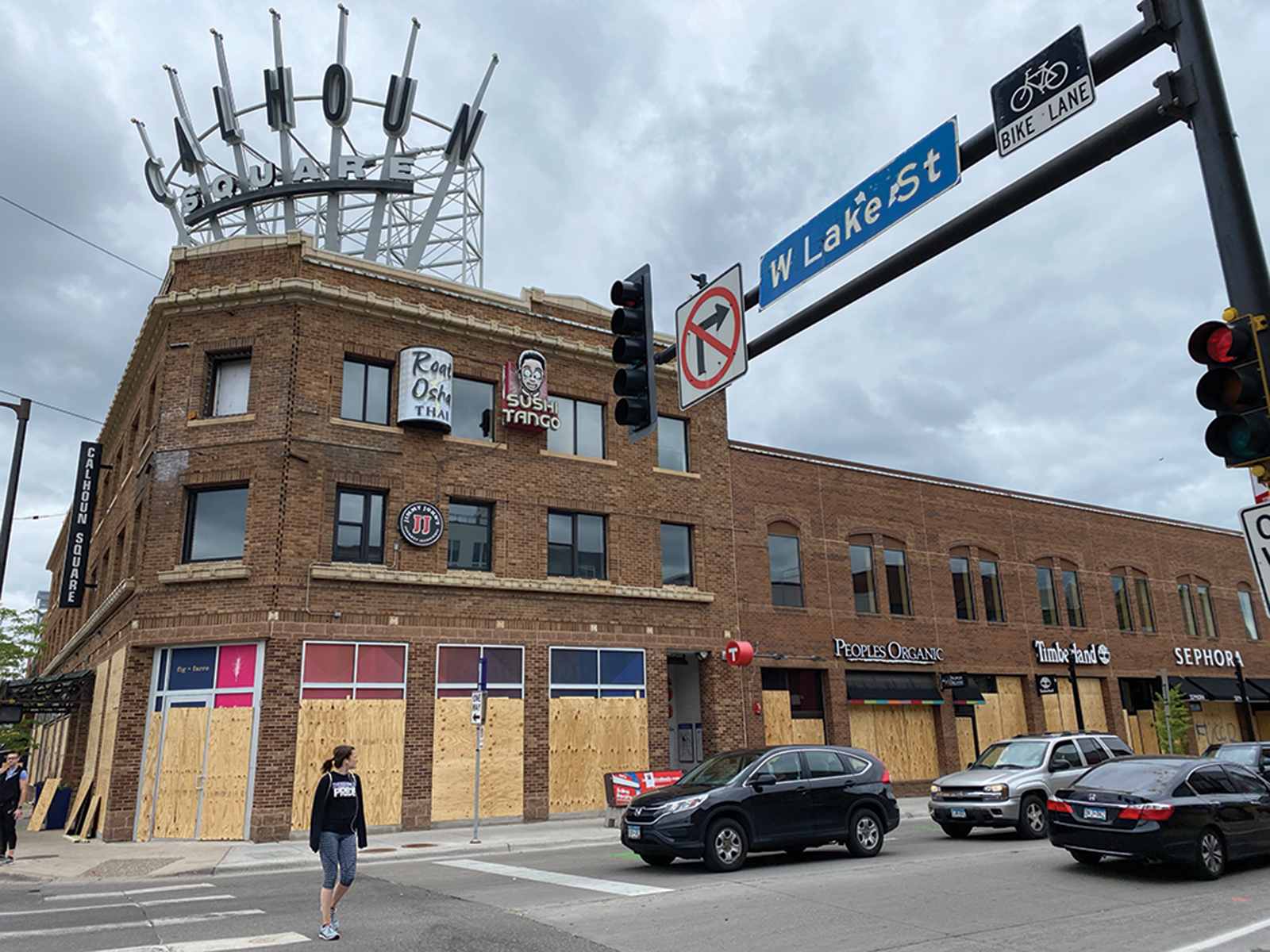 "Silence is complicity. Minnesotans can expect our administration to use every tool at our disposal to deconstruct generations of systemic racism in our state. As we move forward, we ask the community to watch what we do, not what we say. It is going to take action at all levels, from the neighborhood on up, to get the change we need to see. This effort is only one of many steps to come in our effort to restore trust with those in the community who have been unseen and unheard for far too long." —Gov. Tim Walz
"What can businesses do to help drive change in policing? That completely depends on whether you are referring to black businesses or white businesses. I would challenge you to ask that same question to the presidents and CEOs of Minnesota's big corporations. You must know that change only comes to those in power. And like most situations regarding power and racial equity, white people are not giving up power … especially to the black business community." —Karl Benson, president and CEO, Minnesota Black Chamber of Commerce
"Getting involved is a must right now. It's critical for business owners and executives to use their privilege, platform, and network. In the age of Covid-19 and #BlackLivesMatter protests, our teams and customers need to know that we're sensitive to the pain and challenges they're facing. I'd tell every CEO to challenge her team to revisit their 'why' and design intentional ways to connect that 'why' to marginalized communities. If there's no blueprint to create messaging, resources, services, or initiatives, now's the time to create it." —Dara Beevas, co-founder and CEO, Wise Ink Publishing, Minneapolis