Armed with a sustainable product, clever marketing and a whole lot of drive, the founder and CEO of Bim Bam Boo toilet paper is poised to disrupt a staple product category dominated by behemoths.
By Allison Kaplan

Air Date: Wednesday August 9, 2023
"I walked down the paper aisle and saw forests wrapped in plastic."
Zoë Levin saw opportunity in the toilet paper aisle to create a high design brand committed to sustainability. Armed with a $10,000 Kickstarter fund and a whole lot of moxie, she believed she could compete against the likes of Procter & Gamble and Kimberly-Clark.
Bim Bam Boo, made of fast-growing bamboo fiber and packaged in colorful paper wraps, launched in 2018 as a direct-to-consumer brand. Levin quickly learned that even the savviest online shoppers rarely order toilet paper online—it's one of those staples people tend to run to the store to pick up. She was limping forward, trying to elevate an everyday product by promoting the benefits bamboo and cautioning consumers that 27,000 trees are flushed down the toilet every day in the U.S. And then the Covid-19 pandemic drove people into lockdown/stock up mode, setting off the great toilet paper shortage of 2020.
"Suddenly I knew," Levin says. "I had the most wanted product in the entire world."
With very little inventory on hand, but a manufacturing process in place utilizing a highly regenerative material, Levin was able to step up production and get on the shelves at Whole Foods. Today, Bim Bam Boo is sold in 1,800 stores nationwide. This summer, Target is rolling out Bim Bam Boo to around 50 stores across the country and the brand launched in July at all Fresh Thyme grocery stores. Levin says she's just getting started. She recently added bamboo wet wipes, paper towel and facial tissue to the collection and is in the midst of raising her first $1 million seed round.
"The future of the supply chain—the future of the paper industry—is at a crossroads," Levin says. "I truly believe that we will be one of the major players solving the climate crisis through paper."
Back to the Classroom
Innovating on basic products is becoming commonplace, driven by consumer demand, says clinical professor Danielle Campeau, incoming associate dean of the Schulze School of Entrepreneurship at the University of St. Thomas. "Students tend to think about big, flashy tech ventures, but we always encourage them to think about innovation in unique, underestimated areas." Consumers crave socially minded brands, giving Bim Bam Boo an opportunity to disrupt a category that is owned by large companies. "Sustainability is the new standard," Campeau says. But that doesn't mean it should be your best or only selling point.
Takeaways
Don't sell on sustainability alone. Bim Bam Boo has found a niche among "imperfect environmentalists," who appreciate that its paper goods are tree-free, but are drawn to its colorful packaging, design, and quality. As sustainability becomes standard, it's less of a selling point and market differentiator.
Basic isn't boring. As societal changes influence consumer purchasing behaviors, even innovations on basic products can be a signifiant opportunity.
Don't apologize for being in business. Campeau notes, "Zoë said it best: 'This is a business, first and foremost.' People are craving socially minded organizations that lead with their mission, but companies need to make a profit in order to give back."
Embrace the entrepreneurial mindset. "It takes drive and perseverance to compete with large corporations. this is difficult to teach, but necessary, not just to go up against much larger competitors, but to keep sustainable growth in a new venture, period," Campeau says. "It takes grit, pushing past constant 'no's,' and making quick decisions in situations of uncertainty, and with limited information.
Focus on the big picture. "Another important point Zoë made: she's willing to sacrifice on margins to get the brand out there and build momentum."
Host: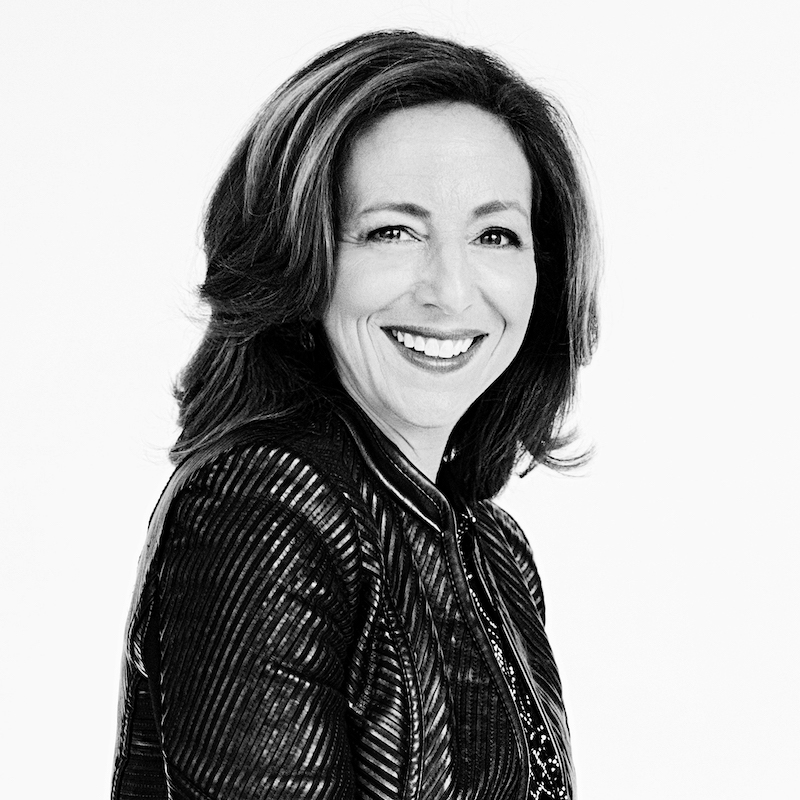 Allison Kaplan
Allison Kaplan is editor-in-chief of Twin Cities Business.
Guest:
Zoë Levin
Bim Bam Boo Founder + CEO