By Allison Kaplan

Air Date: Thursday July 2, 2020
Tammy Lee launched a line of wearable cool therapy medical devices in February, 2020, and one month later, she had to shut her new company down due to Covid-19. It wasn't the start she dreamed of for Xena Therapies. But then, Lee's entire career is built on unexpected turns.
Growing up in the small town of Kensington, Minn. (34 students in her graduating class), Lee knew as a child watching Jane Pauley and Katie Couric on the Today show that she wanted to "get out into the world." She studied journalism and political science in college and landed a job as a Washington D.C. news correspondent for Hubbard Broadcasting during the Clinton era. "Having a front row seat in the White House press corps—that marriage of news and politics…I thought anything was possible."
Even so, she says, "I never imagined a path that would lead to CEO of bio tech company or founder of a med tech company."
Lee crossed over from journalism to politics to become press secretary for then U.S. Senator Byron Dorgan, a "prairie populist" from North Dakota. "I loved helping to influence public policy." But before running for office herself, Lee moved back to Minnesota to work in corporate communications for Sun Country, which led to another opportunity back in D.C. with US Airways. When former U.S. Rep. Martin Sabo decided not to run again in Minnesota's fifth district in 2006, Lee threw her hat in the ring. She didn't win. "I learned a lot about myself, politics, and campaigning," Lee says. "The way I ran that campaign opened the door to the next great opportunity." She was hired by Northwest Airlines to oversee global communications during the Northwest-Delta merger. Then, after five years in vice president roles with the University of Minnesota Foundation and Carlson, Lee was recruited for the role that changed her career trajectory.
Recombinetics, a St. Paul-based biotech startup that uses gene editing technology to advance human and farm animal health, hired Lee for its No. 2 spot. She led the government approval process for Recombinetics' technology. When the company's CEO left, she became interim CEO and within a month, took over the role permanently.
"I didn't know anything about gene editing," says Lee, whose biology education stopped in 10th grade. "But what the board needed was someone who could tell the story of Recombinetics, raise capital and launch the company into the future. I knew how to raise money, and I knew how to tell a story."
She raised $34 million for Recombinetics, while improving the company structure. That success led to the next opportunity, at Nanocore, a Red Wing, Minn. startup that was developing cool therapy devices made with "phase change material" that, formulated to 58 degrees, is more comfortable on skin than ice. Lee says she fell in love with the products—particularly a vest designed to cool women experiencing hot flashes due to menopause.
But she left Nanocore in 2019 after less than a year on the job. "It was a great product, but not the right business plan or access to capital." Lee says Nanocore's Los Angeles-based founders stopped paying her and closed the company's doors. That was December, 2019. In January, 2020, Lee secured bank funding to launch Xena Therapies and hire back all 10 of Nanocore's Red Wing-based employees. Building on what Nanocore attempted to do, she acquired the license to a needed patent and quickly put together two product lines: Opal Cool focuses on wearable cooling devices for women—like the "Gal Pals" bra inserts; OnyxCool specializes in orthopedic pain relief, like knee and shoulder wraps. All of the products are designed to be worn while moving.
The plan was to start by selling into hospitals and rehab centers, but just weeks after Xena Therapies launch, most were shut down due to the pandemic. The brand new company had to close its manufacturing plant for several weeks, too. Pivoting to direct to consumer was tricky—"The product is so new, people don't know to search for it." Lee says she made the decision to ramp up marketing. "While many were retrenching, I decided to double down on my investment."
It's slow going, but she says traction is building: OnyxCool will soon make its QVC debut; Opal Cool is starting to get picked up by obstetrics and chiropractic practices. Lee estimates that the pandemic has set her business plan back only by about six months.
This time is different—the company is hers. "This is part of who I am." Lee says she's passionate about creating products for women, who are underserved in the med tech space, primarily because most companies are run by men. "This is part of my own personal mission of helping women succeed."
And although the work she's doing is a long way from her early days as a TV reporter, Lee says everything she does even today comes back to storytelling.
"What I think the common thread is for those of us who are entrepreneurs: we are naturally curious about learning about new things. And when you go into journalism, I think that's your primary driver: you love to hear other people's stories, you love to learn about them and you love to tell a story that is compelling to your audience. Founders and entrepreneurs are very much that way. They've got a story about a product that they want to tell the world."
After our conversation with Lee, we go Back to the Classroom with the University of St. Thomas Opus College of Business. Dan McLaughlin, director of the Center for Innovation in the Business of Health Care at Opus thinks that in the wake of Covid-19, more startups, like Lee's, will take a consumer-driven approach to pain relief and med tech.
"A lot of health care system I grew up with has been turned on its head," McLaughlin says. "A lot of people getting virtual care, and it works great. Direct to consumer is really strong…I don't think we'll ever sit in a waiting room for a doctor again."
Host: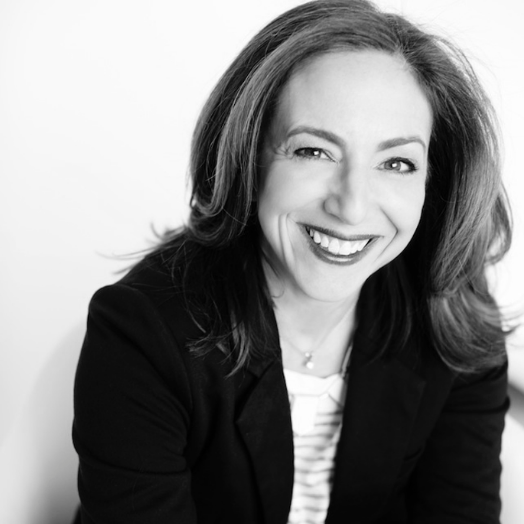 Allison Kaplan
Allison Kaplan is editor-in-chief of Twin Cities Business.
Guest:
Tammy Lee
Xena Therapies Founder and CEO