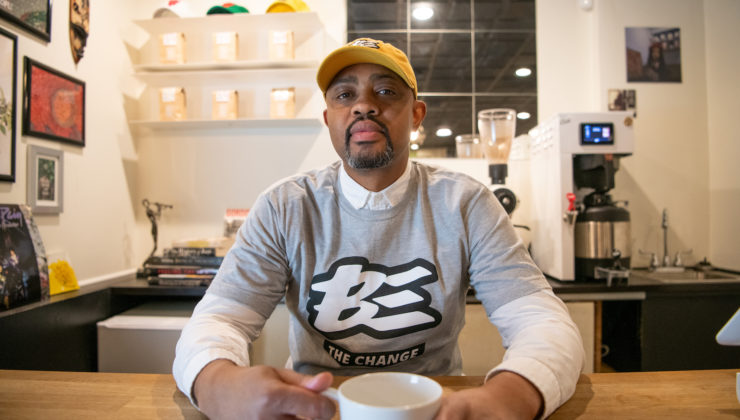 By Allison Kaplan

Air Date: Wednesday July 21, 2021
Serial entrepreneur Houston White's business endeavors include barber shop, apparel collection that has been featured by Target and JCPenney, a coffee cafe and product brand, and housing development. But he's building something bigger than all of that combined. He's building community.
"Culture plus capacity," was White's pitch to U.S. Bank, which invested in his vision. "It's my belief that in Black communities, the smallest institutions have the greatest impact…church, barbershop. Typically, folks start big and trickle down. In community development, you've got to start small and level up. Let's start with things we can do."
What White wants to do is build a neighborhood where Black culture and Black owned businesses thrive. White's Camdentown, as he calls the Weber-Camden area of North Minneapolis, is a place where people of all backgrounds can shop, meet for coffee, get a haircut, and live—together, at various income levels. They key, he says: it has to be fueled by Black entrepreneurs.
"I believe that Black Minnesota's been held back because we have not unleashed human potential," White says. "Entrepreneurs are the one missing link."
White's Get Down Coffee Co. will open in the fall of 2021 adjacent to White's barbershop and store, all in a predominantly Black part of town that has lacked the sort of resources and attractions to draw visitors. Phase two of White's expansion includes a 12-unit market rate apartment building next door. "I am a firm believer that we can't concentrate poverty," White says. "You need mix of incomes, race, and it has to be Black led in order to really move community forward. If we want better schools, we need to create a mix of incomes."
The vision struck White earlier In his career. "I had done what I hoped I'd never do: get successful and leave my community. I was become a wealthy Black man and my giveback was money. I spent no time in the inner city. I realized I had no connection to a village like it was growing up for me in Mississippi. I had to figure out how to grow as an entrepreneur and maintain connection to my tribe."
White was entrepreneurial from his days biking the neighborhood giving haircuts. Spending summers in Mississippi and the school year in Minneapolis was a "cultural collision" that White says gave him a broader perspective on race and meant he 'didn't grow up with an inferiority complex." Today, he fields calls from the governor of Minnesota and the CEO of Target. And as White scales his own business, he's plotting out the opportunity to create a local legacy much bigger than himself.
"It's going to take a radical shift in way people think about what Black people need, and it's much more than a job."
Takeaways
After our conversation with White, we go Back to the Classroom with the University of St. Thomas Schulze School of Entrepreneurship. Associate Dean Laura Dunham shares White's believe in the importance of entrepreneurship as a tool to build both wealth and community.
"Small businesses play an important role in upward mobility," Dunham says. "Business owners have much higher levels of wealth."
Challenging economic times often lead to business formation and Dunham notes a spike during the Covid-19 pandemic of Black-led startups. But disparities in funding for Black entrepreneurs persist.
"Give people a bit of bandwidth and capital," Dunham says. "They have the insight, experience and knowledge to see needs to be filled."
Host: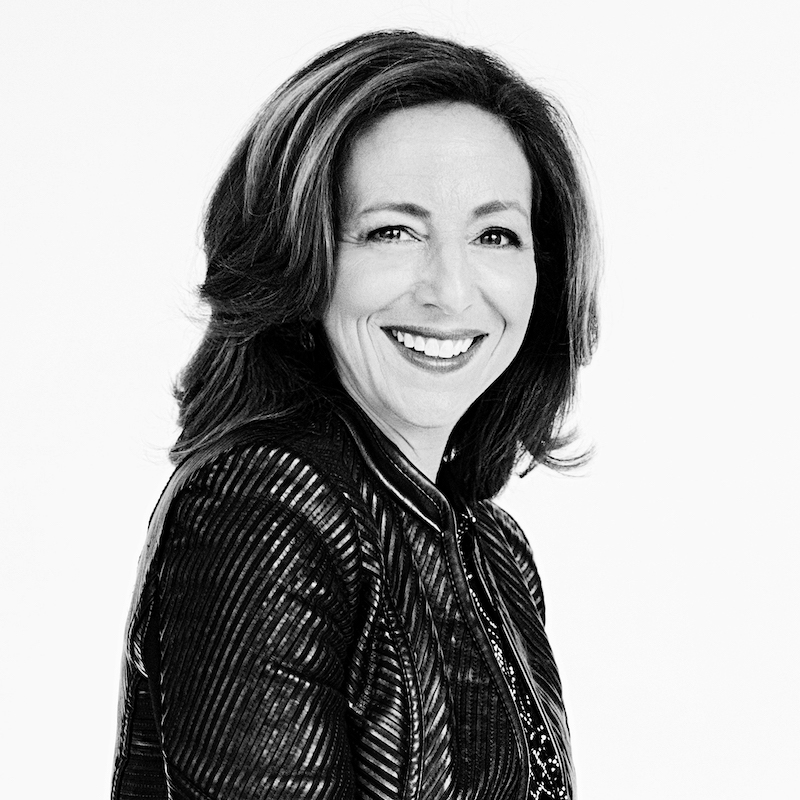 Allison Kaplan
Allison Kaplan is editor-in-chief of Twin Cities Business.
Guest:
Houston White
Serial Entrepreneur + Community Builder