Fueling Startups
How to Build Your Network to Attract, Fund, Scale, & Succeed
Join us at the Humphrey School of Public Affairs on October 24 from 3-6 pm for a one-of-a-kind, invitation-only, education and networking event focused on helping entrepreneurs. Serial startup pros from MN Cup will share advice from their entrepreneurial journey – from tips to building your network to key challenges startups face to work-life balance. Plus, practical tips from SagePresence on communicating with investors and leading productive networking conversations. This event is offered exclusively to semi-finalists, mentors, and judges of the 2023 MN Cup. 
Timeline:
2:45 | Check-In
3:00 | Tips from Two Serial Startup Pros
3:45 | Q+A
4:00 | Communicate with Clarity & Confidence
4:30 | Networking Reception
Register by October 16 to claim your complimentary ticket. 

---
Panelists
Dan Mallin  | MN Cup


Dan co-founded MN Cup and has helped companies leverage marketing and technology to provide competitive differentiation and engagement for outcomes. Decades of experience have amplified his character as a results-focused business leader.
Scott Litman | MN Cup 

Scott co-founded MN Cup and over the past 20+ years has been involved in building extremely successful businesses, from startups to successful exit events. Along the way, he has worked with companies in solving their marketing and technology challenges.
Allison Kaplan | Twin Cities Business | Moderator


Allison is editor-in-chief at Twin Cities Business magazine and can often be seen moderating events. Her ability to zero in on what matters to people, with advice and humor, has made her a sought after speaker.
---
Presenters:
Dean Hyers | SagePresence


Dean is a dynamic speaker and award-winning author of three books. He co-founded SagePresence to help professional service firms rise to the challenge of communicating differentiated value as they pitch their idea, develop business, and represent their company.
Ellen Ruiters | SagePresence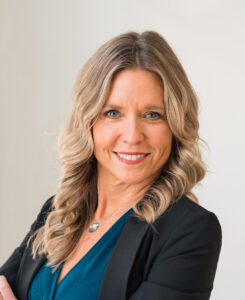 Ellen has helped domestic and international organizations raise over one billion dollars and bring those proven strategies and structures to her clients. Ellen's unique first-hand experience in cross-cultural leadership has empowered diverse teams to articulate a common goal.
---
Presented By


Contributing Partner


Media Partner